The project will see the cellist commission and record new chamber works from 20 of today's composers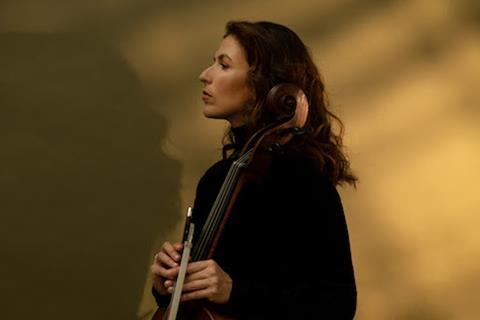 To capture something of the unique experience of living through 2020, Israeli-American cellist Inbal Segev is launching a major new commissioning project. '20 for 2020' will see the cellist commission and record new chamber works from 20 of today's composers for a music video series and an album on Avie Records.
The composers include Timo Andres, Sophia Bass, Christopher Cerrone, Viet Cuong, Avner Dorman, Vijay Iyer, James Lee III, Angélica Negrón, Fernando Otero, Bruce Wolosoff, with ten more to be announced in the coming months.
The new pieces will each be around five minutes long and will all feature the cello. Some will be scored for the solo instrument, some for multiple layered cello parts – all to be played by Segev herself – and some for traditional chamber configurations, in which the other performers will include composers Andres and Lee on piano, Xavier Foley on double bass, and the string quartet Brooklyn Rider.
All 20 works will draw inspiration from the cascading crises of 2020, from the global pandemic itself to the subsequent experience of isolation in quarantine, bereavement, racial injustice and mass protests.
About the composers she has selected for the project, Segev explains: 'I wanted to feature composers with strong and distinctive voices, from a variety of backgrounds, to show some of the ways this surreal year has affected us all, regardless of age, gender or heritage. The project has given me a renewed sense of purpose and helped me connect with the wider music community. Although I have already worked with some of the composers before, this is my first collaboration with others. I am so grateful to all of them for agreeing to take part and finding the inspiration to compose at this difficult time.'
Read: Lawrence Power commissions new music to perform in empty venues
Watch: Lockdown commissions 4: Lawrence Power plays Cassandr Miller's 'Daylonging, Slacktide'
Segev hopes not only to document today's challenging times, but also to support her fellow artists and provide solace to audiences.
Together with her husband, Thomas Brener – a founding member of New Music USA's New Music Connect, a group of commissioners of contemporary music – Segev has already commissioned many new works from a range of international composers, including Andres, Dorman, Anna Clyne, Gity Razaz and Dan Visconti. Most recently, Segev and Brener co-commissioned Clyne's concerto DANCE, which Segev premiered at California's Cabrillo Festival and recorded with Marin Alsop and the London Philharmonic.
A prize winner at the at the Pablo Casals, Paulo and Washington International Competitions, Inbal Segev has appeared with orchestras including the Berlin Philharmonic, Israel Philharmonic and Pittsburgh Symphony. She is also a co-curator of chamber music at the Baltimore Symphony's New Music Festival, and co-founder of the Amerigo Trio with former New York Philharmonic concertmaster Glenn Dicterow and violist Karen Dreyfus.