Dennis Rooney hears the virtual performance from the ASO Concert Hall, Atlanta, on 29 April 2021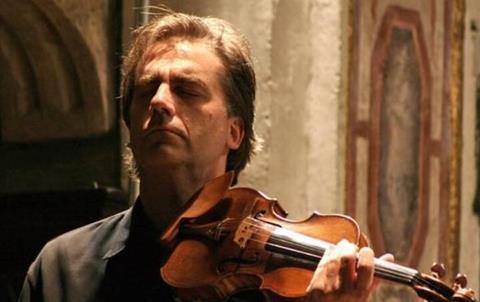 At 45'09", McDuffie and Spano's account of the Brahms Violin Concerto was more lyrical than dramatic. In general, tempos were leisurely, and the relaxed playing frequently grew deficient in phrasal tension. I found it odd that McDuffie downplayed the dramatic impact of Brahms's many trills and suspensions. The highlight of the Allegro non troppo was his playing of what sounded like an abbreviated Kreisler cadenza. Overall, he played expressively and used a wide dynamic compass. Unfortunately, his most delicate effects were often covered by the winds in an orchestral mix that seemed to move the solo violin back and forth in the texture unnaturally. This only underscored some moments of imperfect intonation between him and the winds.
The Adagio allowed his lyrical approach to the score to shine successfully, but the Allegro giocoso finale was short on both zest and humour, and passages here and there sounded both uncertain and effortful. I was surprised by the orchestra's slack articulation, which did nothing to enrich the phrases; otherwise, seated in the expanded fashion mandated by Covid-19, their ensemble was excellent. However, a persistent stolidity produced a very kapellmeisterisch effect, including some imprecise ensemble with the solo on attacks.
In the early Serenade in A major op.16, pairs of woodwinds, violas, cellos, and basses produce a mellifluous texture in which the winds predominate. It received a thoroughly pleasing performance to conclude the all-Brahms programme.
DENNIS ROONEY