The US double bassist will receive $10,000 to go towards her studies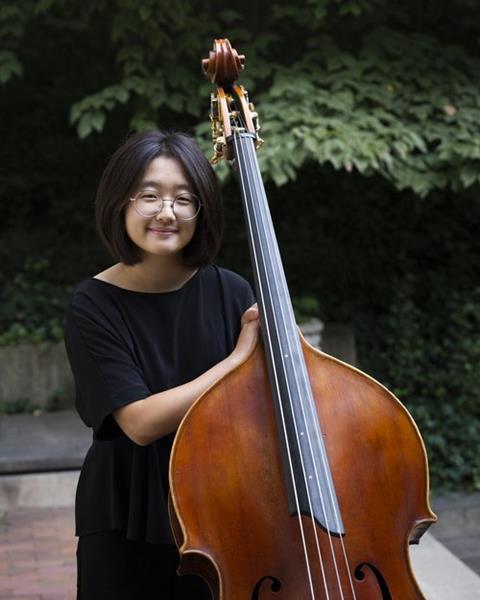 US double bassist Jamie Park, 17, has won the 2022 International Society of Bassists (ISB) Jane Little scholarship. She is currently in her final year at the Hawken School in Chesterland, Ohio. As part of the scholarship she will receive $10,000 towards her studies at Northwestern University in Evanston, Illinois, with double bassist teacher Andrew Raciti this autumn.
Park began her musical studies at the age of four through Suzuki bass lessons before studying at the Cleveland Institute of Music with Tracy Rowell. She has won multiple awards including being named YoungArts merit winner in 2020 and a YoungArts National Competition Finalist in 2021. In 2021 she also attended the Heifetz International Music Institute in Staunton, Virginia, where she was awarded a scholarship and featured in the institute's 'Stars of Tomorrow' concert.
This year Park is the recipient of the Anthony Quinn Foundation scholarship, and one of the five soloists for the 19th annual Pirastro Strings Elite Soloists programme for double bass. Park is also part of the 2022 National Youth Orchestra of USA.
Chair of the 2022 ISB Jane Little scholarship selection committee, Tom Knific, said: 'The panel would like to congratulate all applicants for the artistry, integrity, and purposefulness of their applications. We were all very moved by this process.'
The scholarship is given in honour and memory of Jane Little, former member of the Atlanta Symphony Orchestra and longest serving professional orchestral musician in the world. The scholarship is open to any freshmen double bass majors who identify as a woman.