The versatile double bass player and composer passed away at the age of 80 on 26 November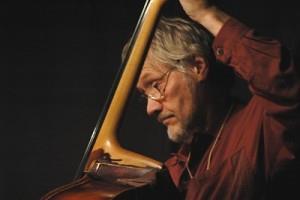 Finnish double bassist Teppo Hauta-aho has died at the age of 80. His performing styles encompassed classical, jazz and free improvisation, and was also a self-taught composer.
Hauta-aho was born in 1941 in Janakkala, Finland. He studied double bass with Orvo Hyle and Oiva Nummelin at the Sibelius Academy from 1963, going on to study abroad with František Pošta in Prague. He performed as a member of the Helsinki Philharmonic Orchestra from 1965 to 1972 and the Finnish National Opera Orchestra from 1975.
Hauta-aho was an in demand jazz bassist in Finland throughout the 1970s, as well as being an active recitalist, often appearing with his duo partner, the pianist, singer and songwriter Carita Holmström, and was a leader in the free jazz movement. In addition to his recordings and performances, Teppo wrote over 300 works for the bass, from beginner level to virtuoso. His 1978 piece Kadenza is considered his most well-known work, often performed as a required piece in competitions.
Read: The Venetian double bass: Venetian splendour
Read: Technique: Jazz soloing on the double bass
Read: Double Bassist magazine: The Master's Voice - Bottesini's bass