The German violinist takes over the role from Fritz Pleitgen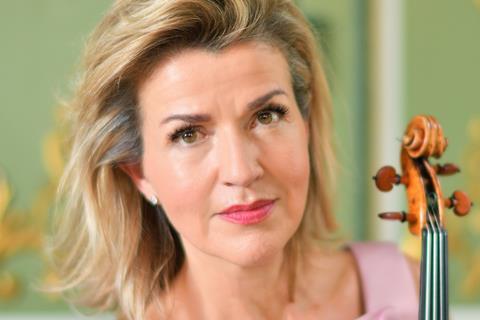 Anne-Sophie Mutter is to become the next president of the German Cancer Aid - an organisation with personal significance for her. The German violinist's first husband, the lawyer Detlef Wunderlich, died of lung cancer in 1995, leaving her with their two young children, both aged under three at the time.
Speaking to RTL.de, Mutter said: 'I actually found oncology to be downright medieval in the 1990s. A person is not a car that goes through the TÜV test. And back then this diagnosis was presented to me like a TÜV test certificate with a definite end date.' She continued: 'I still see a need for action in terms of communication skills between doctor and patient.'
Watch: Violinist Anne-Sophie Mutter performs Mendelssohn aged 14
Read: Anne-Sophie Mutter starts concert series to raise funds for musicians
Read: Anne-Sophie Mutter on fine and contemporary instruments

Commenting on Mutter's appointment, the organisation's former president Fritz Pleitgen - who is himself undergoing chemotherapy for pancreatic cancer - said: 'A better choice could not be made.'
The German Cancer Aid was founded in 1974 by Mildred Scheel (1931-1985), who was married to the former Federal President Walter Scheel from 1969 until her death.