'I am forever grateful for all of his musical treasures' Mutter says of committed musical collaborator and one-time husband, who has died aged 89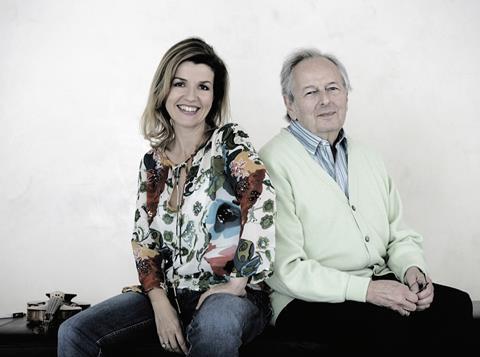 Violinist Anne-Sophie Mutter has issued a statement following the death of longtime musical collaborator and ex-husband André Previn.
'André Previn has for more than 70 years illuminated this often dark world with his extraordinary gifts, his superb intelligence and wit.
'We were companions in music for 4 decades and closest and dearest soulmates in the last 19 years. These years have brought me an abundance of deeply moving and challenging violin works. One of the first of them, the violin concerto, was an engagement present. I am forever grateful for all of his musical treasures.
'André will live on in the hearts of the millions of music lovers that his life and music has touched. His many scores will continue to enrich the life of musicians around the globe.
'Right now André is probably in the middle of a jam session with Oscar and Wolfgang … and he will outplay them.
'I will miss him and our almost daily conversations terribly.'
Prévin's long musical career is characterised by quite dramatic changes of focus and remarkable success in different fields. He began as an arranger for the MGM studios while still a teenager, and went on to a become a multi-award-winning film scorer, picking up four Oscars between 1958 and 1964 and being nominated for a further nine.
He was also a jazz pianist, with dozens of recordings under his belt made mostly in the 1950s and 60s and in another flourishing during the 90s.
In between, he pursued a career as a conductor of some of the most prestigious orchestras in the world, including the Houston Symphony Orchestra, London Symphony Orchestra (for eleven years), the Pittsburgh Symphony Orchestra and the Los Angeles Philharmonic.
Although he composed throughout his life, he devoted himself to the art in the 2000s and continued until his death, with his publisher noting that several works are completed and scheduled to be premiered in coming seasons.
Mutter and Previn were married from 2002 to 2006 but their musical collaboration pre-dated their marriage and continued after it. Previn wrote many works for the violinist, including two violin concertos and many sonatas, as well as chamber works for a variety of forces.
Tango Song and Dance for violin and piano (see video above), which Previn described as 'lighthearted virtuoso pieces', were written for Mutter in 1997 and recorded twice by the pair for Deutsche Grammophon releases in 2002 and 2006.