The Russian conductor was 56 years old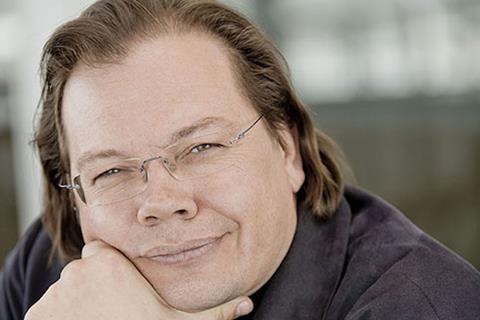 Alexander Vedernikov, chief conductor of the Royal Danish Opera, music director at the Mikhailovsky Theatre in St Petersburg and honorary conductor of the Odense Symphony Orchestra, has died of Covid-19, after spending several days on a ventilator. He was 56 years old.
Vedernikov was born in Moscow, to the bass Alexander Filipovich Vedernikov, who sang at the Bolshoi Theatre, and to Natalia Nikolaevna Gureeva, who was a professor of organ at Moscow Conservatory. He studied at the Moscow Conservatory, under Leonid Nikolaev, and worked as a conductor in the Stanislavski and Nemirovich-Danchenko Moscow Academic Music Theatre from 1988 to 1991. In 1995, he established the Russian Philharmonia Symphony Orchestra and served as its artistic director and chief conductor until 2004.
Vedernikov made his Covent Garden debut in 1996, conducting Prokofiev's Cinderella and Tchaikovsky's Swan Lake. Vedernikov became music director of the Bolshoi Theatre in 2001, a position he held until 2009 - the same year that he took on the chief conductorship of the Odense Symphony Orchestra. In November 2016 the Royal Danish Opera (Det Kongelige Kapel) announced Vedernikov's appointment as its next chief conductor, effective from the 2017–2018 season, and in February 2019, he became music director and principal conductor of the Mikhailovsky Theatre.
He regularly worked with the BBC Symphony Orchestra, and also conducted the City of Birmingham, Danish National Symphony, NHK Symphony, Russian National Symphony, Orchestre de Paris, London Philharmonic, Orchestre de Paris, Czech Philharmonic and Bayerischer Rundfunk, amongst several major symphony orchestras. He had a special interest in Russian repertoire, recording several Russian works for labels including Pentatone, Hyperion and Naive.