Beginning on 28 June, the Academy of St Martin in the Fields is to broadcast concerts once a month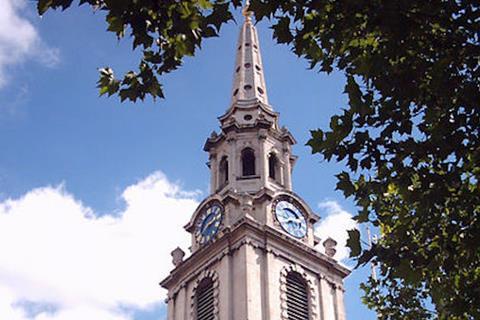 The Academy of St Martin in the Fields is to broadcast concerts from its archive once a month from 28 June to 13 September 2020 for free.
Each concert will premiere on the orchestra's YouTube channel and Facebook at 19:00 BST on the last Sunday of the month and will be available for two weeks.
The first concert, on Sunday 28 June, is the 60th Anniversary Gala which took place at Queen Elizabeth Hall on 12 November 2019 and began the orchestra's celebration of their diamond birthday. Directed from the violin by Music Director Joshua Bell, it is the first time the concert is available in full to watch and includes Mozart's Symphony No. 25, Mendelssohn's Violin Concerto in E minor, performed by Bell, and the online premiere of Composer-in-Residence Sally Beamish's Hover which is dedicated to the memory of Sir Neville Marriner: it received its UK premiere during the November 2019 concert and is inspired by Gerard Manley Hopkins' poem The Windhover. The concert concludes with Beethoven's fifth symphony.
Read: BBC Proms announces alternative plans for summer 2020
Read: Top 11 places to find string music concerts online
The second broadcast, on Sunday 26 July, features highlights from the celebratory Marriner at 90 concert, recorded on 1 April 2014 at the Royal Festival Hall for the occasion of the Academy's founder Sir Neville Marriner's 90th birthday. Marriner conducts Elgar's Enigma Variations, and Bell is the soloist and director in Saint-Saëns' Introduction & Rondo Capriccioso.
Details of the other broadcasts will be announced nearer the time.
As well as these concerts, the Academy of St Martin in the Fields is sharing weekly interviews with members of the orchestra as well as some 'at home' performances. Explore past content and keep up to date with new videos on the orchestra's YouTube channel, Facebook and Twitter feed.
Alan Watt, Chief Executive of Academy of St Martin in the Fields says: 'I am delighted that we can continue sharing our music making online during these times, music plays a vital role in our lives and that is evident now more than ever before. I hope people enjoy reliving these concerts and we can welcome our audience back to the concert hall soon, hopefully with a few new faces who have enjoyed these broadcasts.'