Joshua Burke had qualified as a doctor in July 2019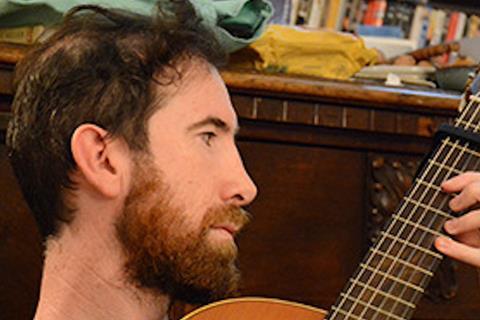 A former violinist, who retrained as a doctor, killed himself during the pandemic, a story from the Daily Mail has revealed.
Joshua Burke, 35, had been taking a professional break in June 2020 when he committed suicide, having been isolated during the lockdown.
Home-schooled along with his sister by his parents, Burke started playing the violin aged eight, and spent his early childhood travelling around on the family yacht, before winning a scholarship to study the violin at the Yehudi Menuhin School. On graduating from the Royal College of Music with a First Class degree, he toured with the London Chamber Orchestra and worked for a time as a violin teacher, before deciding, five years ago, to retrain as a doctor. He graduated from Warwick University with a medical degree in July 2019 and started working as a junior doctor at a hospital in Bristol.
But relatives said that he struggled with the 'ethics' of the medical profession, as well as his own depression and feelings of isolation during the pandemic. He decided to take a break from work and moved to Halifax, west Yorkshire, but killed himself two months before he was due to return to work in August.
'My brother was a really ethical person and had concerns around understaffing in hospitals. Joshua was a junior doctor and was on his own with just one other doctor for 12-hour shifts,' said Burke's sister Zoe Burke in conversation with the Daily Mail.
'I am sad to say I believe the pressure of going back was one main factor in the timing besides lockdown. A greater factor than lockdown. He'd just put in so much effort for med school, like for his music career, and then that wasn't working out either.
'He became a doctor and then the whole pressure of his life became too much.'
A report by the British Medical Association, published in May, revealed that almost half of doctors in England were suffering from work-related anxiety, burnout and depression. A third said their mental health had worsened during the Covid-19 pandemic.