Orchestral musicians will return to work on 1 February 2014 at a reduced rate of pay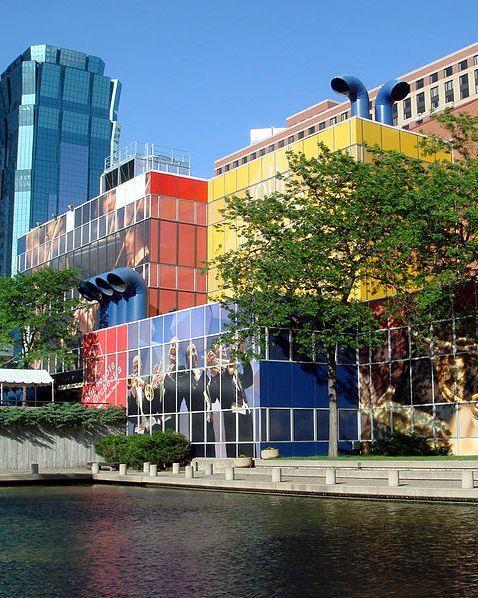 The Minnesota Orchestra board of directors and musicians ratified a new collective bargaining agreement yesterday following a 15-month lockout which cost the orchestra not only its entire 2012-13 season, but also its music director Osmo Vänskä. The contract will come into effect on 1 February 2014, with musicians expected to return to the stage of Orchestra Hall (pictured) shortly afterwards.
Due to a number of financial difficulties the Minnesota Orchestra Association initially proposed cutting the average musician salary from $135,000 to $89,000. This and a number of subsequent offers were rejected by the musicians throughout the course of the lockout, which began on 1 October 2012. The new three-year contract features a 15 per cent reduction to salaries from 2012 levels in the first year – taking them to a minimum of $96,824 and an average of $118,000. There will be modest salary increases in the second and third years, reducing the total cut to ten per cent.
Also part of the deal are provisions for the board to hire only seven new musicians during the next three years – taking the total number to 84 of a full complement of 95 - and a greater proportion of health insurance costs to be covered by the musicians.
Minnesota Orchestra board negotiator Doug Kelly called the deal 'a true compromise contract', adding that 'nobody got everything that they wanted in this.' The contract 'won't solve our deficit problem, but it will go a long way,' he said.
At a press conference clarinettist Tim Zavadil confirmed that the musicians were 'looking forward to going home after a lockout that lasted 488 days', and spoke of the 'tremendous love for the organisation as a whole in the community'.
'Keeping our salaries in the top ten was a critical issue for us, as it allows us to attract and retain the finest musicians in the country, and continue building the tradition of excellence that has been cultivated by the community over the past 110 years,' added cellist and musician negotiator Marcia Peck.
It is currently unclear whether former music director Osmo Vänskä will return to conducting the orchestra. He formally resigned from his post on 1 October 2013 after a deadline to resume rehearsals for a Carnegie Hall residency passed without a resolution to the dispute. Pulitzer Prize-winning composer Aaron Jay Kernis also gave up his post as director of the orchestra's Composer Institute just hours after Vänskä's resignation, stating, 'The collaborative spirit that is the essence of music-making has been completely absent this past year'.
Photo: Greg Helgeson
Subscribe to The Strad or download our digital edition as part of a 30-day free trial. To purchase back issues click here.