Responding to the retirement of the current director with no apparent replacement, students and alumni are concerned the Jacobs School of Music intends to quietly shut down the Violin Shop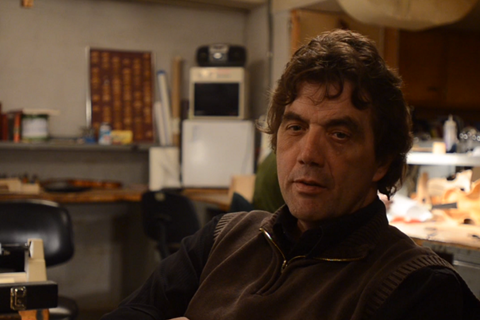 An online petition is highlighting the precarious state of the USA's only in-house violin making course at a music college, the Indiana University Jacobs School of Music (JSOM) String Instrument Technology programme, following the retirement of its long-time director, Thomas Sparks.
Titled Keep the IU Jacobs School of Music Violin Shop Open, the petition reads:
'For the past 40 years, IU Jacobs School of Music has been home to the only full-service university violin shop & violin making program in the United States. This shop exists to serve the needs of the student string players and to train violin makers and restorers. Now Prof. Tom Sparks is retiring, but the JSOM Administration has yet to name a successor or begin a search. This petition will serve to show the Administration that the Stringed Instrument Tech Program is a valued part of the JSOM institution and has broad support for its continuation:
'We - the undersigned students, faculty, alumni, and community members - are writing in support of hiring a replacement for outgoing professor Tom Sparks, and for the continuation of the Stringed Instrument Technology program at the JSOM.
'Founded in 1978 at the urging of Joseph Gingold and Janos Starker, the violin shop and violin making course marks its fortieth year this fall. Over the last four decades, the shop, its instructors, and its students have provided immeasurable benefit to the string students and faculty. Violin making students from IU have gone on to distinguish themselves and their alma mater in all fields of the trade, winning awards for workmanship and tone, serving as expert restorers of antique instruments, and working for the most eminent dealers of fine violins.'
Brittany Leeper of Kapeller Violins in Richmond, Virginia, an alumna of the String Instrument Technology programme, has written in support of the petition: 'There are currently no other college degree granting violin making programs in the country making this program particularly valuable.
'This positions the program such that low-income students may access federal grants and loans making it one of the most accessible institutions of instruction in the making and repair of violin family instruments.'