The musician was set to perform at the Bravo! Vail Music Festival and Verbier Festival this month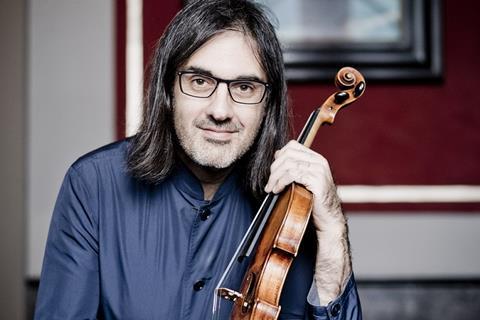 Leonidas Kavakos has withdrawn from several forthcoming performances 'due to a family emergency'.
The violinist was set to perform with the New York Philharmonic at the Bravo! Vail Music Festival on 22 and 23 July. He will now be replaced by NY Phil concertmaster Frank Huang in Mozart's Fifth Violin Concerto on 22 July and by Daniil Trifonov in Chopin's First Piano Concerto on 23 July.
Kavakos's management has also confirmed via his Facebook page that that violinist will not perform at the Verbier Festival on 30 July.
A short statement reads:
'It is with great regret that Leonidas Kavakos is obliged to withdraw from his first concert at the Verbier Festival on 30 July due to family reasons. Leonidas hopes to return to the Festival for the three planned concerts on 1 August, 3 August and 5 August.'
The Verbier Fesitval has also commented:
'Leonidas Kavakos is a dear friend of the Festival and he is very much in all our thoughts in this difficult time, and we hope that he will be able to be with us for the three planned concerts in August'.
Kavakos will be replaced at Verbier by violinist Dmitry Sitkovetsky in Mozart's First Piano Quartet and Dvořák's Second Piano Quintet alongside violinist Roman Simović, violist Antoine Tamestit, cellist Mischa Maisky and pianist Evgeny Kissin.
Photo: Marco Borggreve
Read: Leonidas Kavakos acquires 1734 'Willemotte' Stradivarius violin