Benjamin Britten, born 100 years ago today, produced only a small number of string works, but musicians rate them among the greatest – and most testing – of the 20th century. Violinist Janine Jansen describes the enduring lure of his Violin Concerto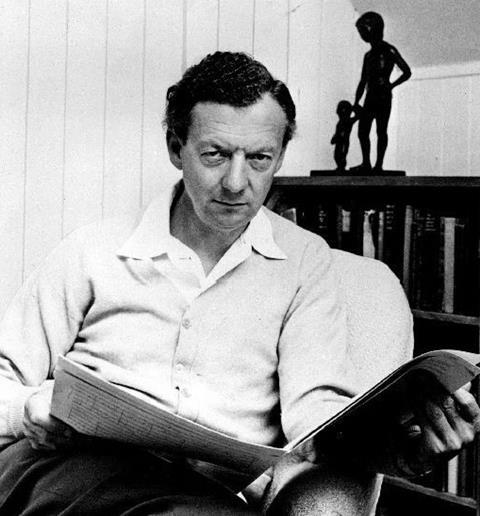 I've been playing the Britten Violin Concerto for about 15 years. Back when I started it was played far less than it is now. From the first moment I got to know it, I was strongly drawn to its extreme intensity. There's such emotion in the piece, such struggle and pain. You need to tell a story with every note, but when you know the background to the piece — it was written just before the Second World War — that immediately creates the right moods inside you.
It's very well written for the instrument, but it's still extremely challenging. I'm thinking especially of the scherzo, where you have double-stops to be played really quickly, as well as harmonic double-stops. Of course that can be frustrating — you can spend hours practising the work every time you're due to perform it, but I think this sense of struggle, of the music not coming easily to you, is actually very important for the music. It feels like it's on the borders of what's possible for the instrument, and there's almost a sense of finding new ways of writing for the violin.
For me, there are two exceptional moments in the concerto. The first comes right after the cadenza — there's such a build-up to this spot, and then the trombones enter with the last movement's passacaglia theme, and you're right at the very top of your range, basically screaming. You feel lost, completely alone, and it's as if there's something very threatening underneath you. And the end of the piece is very intimate, almost like a prayer — it's as if you empty your soul into the concerto at this point.
One of the first times I played the concerto was with the City of Birmingham Symphony Orchestra, around 2000. I remember players thanking me after the performance, and saying they hadn't played it for 25 years. I thought: even British orchestras aren't playing their own country's music, and they should. Thankfully, now many violinists are playing the piece. I've always been so confused that it's not played more often — in my view it belongs with all the great violin concertos, and it should be played as often as they are.
This interview is part of the article about Britten's string works published in The Strad, November 2013. Subscribe to The Strad or download our digital edition as part of a 30-day free trial.
Watch Janine Janson performing Britten's Violin Concerto here.
Photo Hans Wild for High Fidelity magazine