This year's Menuhin Competition promoted a 'non-competitive atmosphere of learning and exchange', but how true was this for the performers, asks Charlotte Smith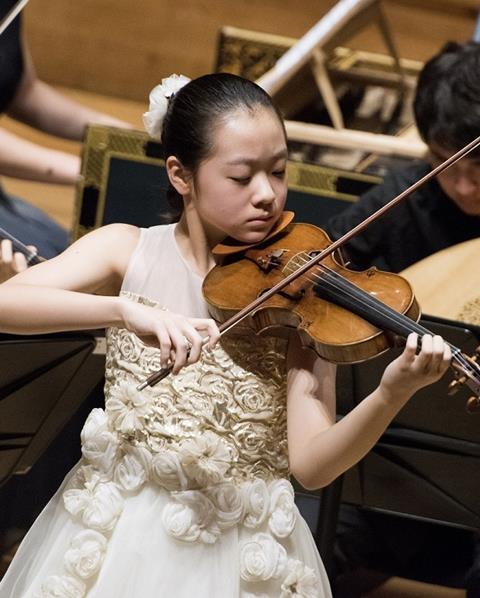 'Please do not feel defined by results' - jury chair Pamela Frank's words, as she announced the results of both the Senior and Junior divisions of this year's Menuhin Competition might at first seem misplaced. After all, if a competition's aim is not to rank the players, then what precisely is it?
The Menuhin contest, focusing for the most part on violinists in their teens or younger, is perhaps more susceptible than most to the chorus of voices attesting that competitions are unhealthy and exploitative.
Should young and impressionable players be learning that winning is all? How much of their polished finger-work and well-managed stage presence is down to the coaching of pushy parents and ambitious teachers? Surely music is about collaboration rather than competition, and although aspects of technique can certainly be judged, interpretation is not a measurable quality.
To be fair, the Menuhin has always taken such criticisms in its stride. From the early days in which Yehudi Menuhin himself presided over the proceedings, generously imparting his hard-earned knowledge and desiring that everybody should take home a prize, the event has continued to see itself more as a festival than a competition.
This year, artistic director Gordon Back spoke of trying to make the Menuhin 'as friendly as possible' and of creating 'a really non-competitive atmosphere – one of learning and exchange'. To this end, the contest included a series of concerts involving all members of the jury, masterclasses for competition performers and educational talks.
Yet in the end, at the heart of the festival is the competition – it is this that enthusiastic audiences are there to see, and which many thousands more watch via continuous live-streaming online. The contest was founded by Yehudi Menuhin – perhaps the most famous prodigy violinist that ever lived – and as such it is only right that in 2016 it continues to celebrate prodigious talent by crowning its prize-winners.
Frank is certainly right that taking part is important and jury rankings are subjective – and many of this year's competitors, whether victorious here or otherwise, will undoubtedly go on to successful musical careers. But within the competitive sphere, where jury and audience alike are encouraged to pick winners, it must surely be difficult not to feel defined by results.
Watch: 12-year-old Yesong Sophie Lee gives 2016 Menuhin Competition winning performance
Read: Why no Gold Medal violinist at this year's Tchaikovsky Competition?
Photo: 2016 Menuhin Competition Junior winner Yesong Sophie Lee