The 24-year-old Romanian violinist receives a top prize of NZ$40,000 following her triumph at the New Zealand contest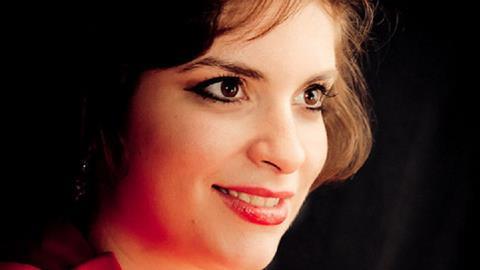 Ioana Cristina Goicea was named the winner of the 2017 Michael Hill International Violin Competition following Saturday's Grand Final in Auckland, New Zealand. The 24-year-old Romanian violinist received NZ$40,000, a recording contract with the Atoll label, a performance tour across New Zealand and Australia, and a professional development programme. She will also be given the opportunity to perform on Sir Michael Hill's 1755 Guadagnini 'The Southern Star' on her Winner's Tour.
Second prize, worth NZ$10,000, went to US violinist Luke Hsu, who also won the chamber music prize, while third prize, worth NZ$5,000, was awarded to Benjamin Baker from New Zealand.
Fourth, fifth and sixth prizes went to Olga Š roubková from the Czech Republic, Sumina Studer from Switzerland and Kunwha Lee from South Korea respectively. Studer also won the audience prize, while Š roubková won the prize for the best performance of the New Zealand commissioned work.
Winner of the Johannes Brahms International Competition in 2013, Goicea is a graduate of the University of Music and Theatre 'Felix Mendelssohn Bartholdy' in Leipzig, and is currently studying at the University of Music, Hannover with Krzysztof Wegrzyn.
This year's Michael Hill jury comprised Pamela Frank, Ilya Gringolts, Dong-Suk Kang, Vesa-Matti Leppänen, Silvia Marvovici, Dene Olding and Krzysztof Wegrzyn.
The Michael Hill Competition takes place every two years in Queenstown and Auckland, and has helped to launch the careers of a number of leading violinists, including newly-appointed Concertmaster for New York's Metropolitan Opera, Nikki Chooi, who won in 2013. 2015's winner was Suyeon Kang from Australia.
Photo: Anne Hornemann