The 68-year-old Korean returned to performing in 2010 following a finger injury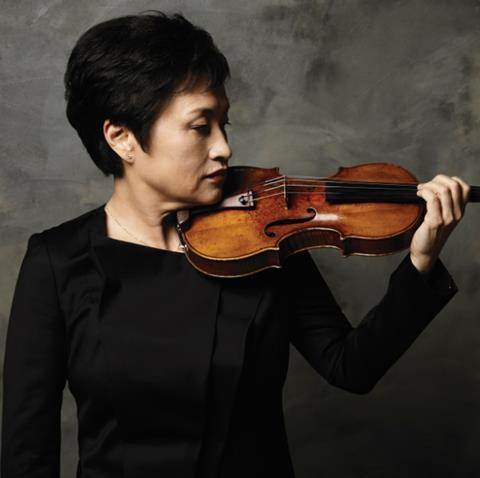 Following the news earlier this month that Kyung Wha Chung has signed an exclusive recording contract with Warner Classics, it has been announced that the violinist is to open the Verbier Festival on 22 July. The 68-year-old Korean will perform Brahms's Violin Concerto on opening night, followed by a recital of Fauré, Prokofiev and Franck with pianist Kevin Kenner the following day.
Chung is to record three albums for Warner Classics under the new contract, the first featuring Bach's Complete Solo Works for Violin, to be released in October 2016. Her second recording will be a recital disc with Kenner released to coincide with her return to the Carnegie Hall stage in May 2017. The violinist has a long association with Warner, having signed an exclusive contract with EMI (now Warner Classics) in 1988.
Chung made her official return to the stage in 2010, performing with the Philharmonia Orchestra under Vladimir Ashkenazy in Seoul, following a five-year break due to a finger injury. During that time, the Juilliard School professor devoted her energies to education, mentoring young musicians and giving charity performances in Rwanda and Korea.
Read: Was violinist Kyung Wha Chung right to berate a coughing child during her recital?
Read: Violinist Kyung Wha Chung to make UK stage comeback
Photo: Kang Taewook