'I had to learn to play a little late or I would have been playing solo,' says the violinist, who served as Berlin Philharmonic concertmaster from 1962 to 1983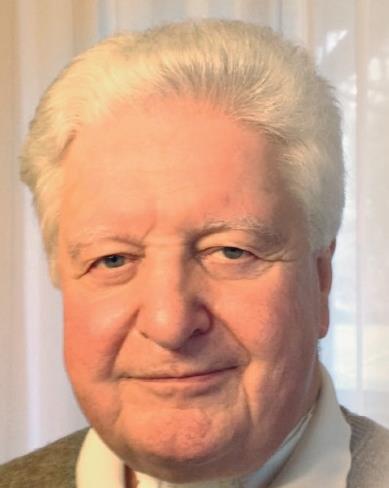 On Herbert von KarajanI learnt so much from him. He was fantastic on dynamics and that's what I try to teach my students. I also discovered how to use my bow and how not to make accents, both in chamber music and in Beethoven symphonies.
First I had to get used to his beat. The orchestra was always later than him, a tradition that came from Furtwängler. I had to learn to play a little late, or I would have been playing solo. Karajan hated it – he always shouted at the orchestra. In rehearsal they played in time, but in concerts they were always late. But it gives a sense of excitement.
We didn't like all of his ideas – he didn't like any attack on down bows or up bows which was good for Bruckner, Brahms and Wagner, but not Mozart or Bach. I missed the articulation and when I listen to those recordings today I don't like it. He had a wonderful way of rehearsing, though. He knew what he wanted and was clear. His rehearsals were intense and the orchestra was disciplined, which they weren't always with other conductors.
Arguing with him wasn't a possibility. He was God. He was always right even when he was not right. In Japan we played Tchaikovsky's Fifth Symphony, and he conducted one beat too many. We played in time but the brass didn't so it was terrible. The next day we rehearsed that place for half an hour. He was so angry and didn't recognise that he had made a mistake.
On leading
You must not be in front, and only lead in difficult places. You play a lot of tremolo followed suddenly by a solo and that's very different from a concerto. You must be well prepared. When we were on tour in Venice, for example, everyone went to the Lido to swim, but as concertmaster I had to sleep and practise. We didn't have to play as many concerts as the tutti players but we had to peak at the right moment. That's quite different from a string quartet, which is more like a family: you have the same sense of music and you try to get this across. The concertmaster must prepare bowings for everyone and then they all shout at you, 'This down bow is terrible.' Orchestras are not easy, but you have to use psychology. You listen to what people say but you must always make the decision, and relay it in a kind way.
On orchestral vibrato
Vibrato can make the tone swing. I know what some conductors hate about it – the fast vibrato that has nothing to do with the music. There must be different speeds. When you play Debussy you must have a very fast vibrato; with Richard Strauss it must be intense. With Beethoven you need a little less, and the same with Mozart, but you still need the swinging sound. That is how the Berlin sound used to be, but since my day they've had conductors who don't like vibrato – Simon Rattle, for example. I can't stand the idea that everything must be how Roger Norrington says, without any vibrato. Singers use it, wind players use it. If string players must play without vibrato, to me that is dead music. When 16 violinists play together you don't hear vibrato – you only notice when everybody plays without it.
On how orchestral playing has evolved
I think the enthusiasm we showed in the orchestra made the music live, and was greater than it is now. But technique is much better than 50 years ago. Any young musician who wants to get a position, even in the tutti, must be a brilliant soloist, and you can hear that. Sometimes I miss a little soul, though. When young people get into an orchestra now, they think they are gods. It wasn't like that in my time. We earned quite a lot of money, but now they think about money much more than we did.
Interview by Ariane Todes
Photo: Courtesy Thomas Brandis
This article was first published as part of a larger feature in The Strad's March 2012 issue – download through The Strad App