A brace of traditional songs from Japan bring back fond memories and inspire a wealth of interpretations for the American violinist
My grandmother's favourite piece of music in the world was a Japanese song called Kōjō no Tsuki. I first heard it when I was a teenager and I understood straight away why she loved it so much; it's a hauntingly beautiful, nostalgic piece that has an infinite amount of soulfulness and poetry within it.
I've always associated it with memories of my grandmother; when she heard me playing it in the house, or in my hotel room while I was touring, it would always move her to tears – and when I hear it now I find it very hard not to cry as well.
The song's title translates as 'Moonlight over the ruined castle', and it's inspired by a view of the ruins of Oka Castle on Kyushu, Japan's most southerly main island.
In the 16th century, during Japan's feudal era, it must have been one of the most impressive castles in all Japan, and the song evokes memories of the parties enjoyed by the samurai and shōguns, all drinking and carousing within the castle walls.
Now the castle sits in despair, with nothing to be seen but the moonlight beaming down on the ruins as their sole constant companion.
That moonlight has remained the same throughout the centuries, and the song gives the impression that time has essentially drained the castle of its life. It was written in 1901, long after the end of the feudal era, by a brilliant 21-year-old composer named Rentarō Taki – who died just two years after writing the piece.
As far as I know, I'm the first person to play Kōjō no Tsuki on the violin. I had it arranged in 1993 by the Japanese composer Shigeaki Saegusa, and then adapted it myself to my own way of playing.
I find that it's incredibly ripe for expression: technically it's not at all hard for me to play, but the challenge is in finding how you want to express yourself each time. Whenever I play it I give it a different kind of nuance.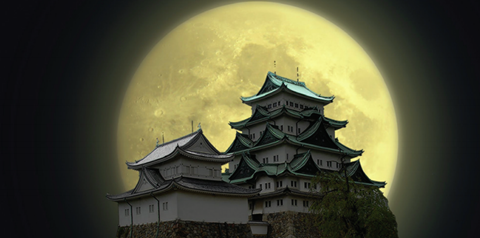 More than 20 years later I had another traditional Japanese song adapted for the violin: Edo Lullaby, one of the country's best-known cradle songs. My mother would sing it while holding me as a baby, so for my whole life it's been a part of my soul.
I finally had it arranged by the Polish composer Jakub Ciupiński for my most recent album, Mirror in Mirror. He gave a fascinating electronic spin to this traditional song, especially since electronica often has a hard-edged sound, whereas this piece has a sad, wistful quality to it.
Japanese songs are almost always in a minor mode and leave you feeling not exactly joyful but meditative.
I think all Japanese music in general has a singing quality to it. If you can hear that lilting quality, and be able just to lean into the notes, I think you're halfway towards playing these pieces. Just remember that the violin is your voice – just like a singer you breathe the story, you breathe the notes.
Secondly, I always search for the story behind every work, as it helps everything to come from the heart if there's a colourful story attached to it. I definitely think of the lyrics – Edo Lullaby is about a mother telling her baby son that his babysitter's gone for the night and left him with a rattle and a flute to play with – as well as hoping he'll go to sleep soon.
I used to spend all my summers in Japan, and I'm still fascinated by the country and the people there. It's a place where I feel very comfortable and I love immersing myself in its culture.
To my mind, 'Moonlight over the ruined castle' sounds like the most delicious Japanese sake I'd ever taste, and I'd definitely order one if I had the chance!
Anne Akiko Meyers plays Kōjō no Tsuki at Stradfest on 24th March.
INTERVIEW BY CHRISTIAN LLOYD