As double bassist of Australian trio the Necks, Lloyd Swanton is an expert in group improvisation. He speaks to Andy Hamilton about maintaining creativity, and making contemporary improvised music accessible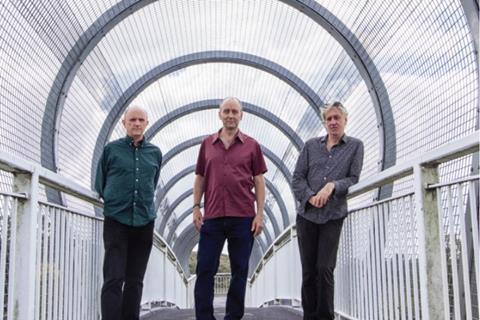 This is an extract from an article in The Strad January 2019, in which Lloyd Swanton talks about the art of free improvisation. To read further, download the issue on desktop computer or via the The Strad App, or buy the print edition
Since their inception in 1987, Australian trio the Necks have pursued uncompromising, spontaneous improvisation – they prepare nothing in advance for live performance.
For bassist Lloyd Swanton, their aesthetic is summed up in Christopher Small's slogan 'process not product', from his influential book Music, Society, Education (1977): 'I read it while studying in London in 1986 and it turned my head around,' Swanton comments. 'Small argues that for many of the world's musical traditions the process of making music is far more valued than the finished product. He even coins a verb – strictly, a gerund – "musicking".'
Membership of the Necks has remained constant over 30 years, with Chris Abrahams (piano, electric keyboards and organ), Swanton (bass) and Tony Buck (percussion). All three come from jazz backgrounds, which they began to find limiting – Swanton has described how the vamp sections leading into solos became rewarding musical experiences in their own right. But the trio are not, strictly speaking, free improvisers and do not, as the term implies, reject all musical structures including metre; their work can be groove-based and exploits tonal and modal harmony.
As with many free improvisers, though, the players embrace group rather than solo improvisation as one of their hallmarks (see video below)
I've known the Necks since I first wrote about them in 2004. I interviewed Swanton at his home in the Blue Mountains outside Sydney and began by asking whether the members believed they could make a career from spontaneously improvised music when they formed in the late 1980s.
'Absolutely not,' Lloyd replies. 'Forming the group was like music therapy for three professional musicians – as a freelancer, I had a lot of work. Eventually we performed in public – at the Old Darlington School, a lovely former school that had been subsumed by the University of Sydney. That first performance was very much about just dipping our toes in the water. We were prepared to retreat back to the unheard, private project if things didn't feel right. We had no inkling then of how far the group was going to go.'
The contrast between free jazz and free improvisation requires some explanation. Both avoid explicit grooves and chord sequences, aiming at maximum freedom. Free jazz evolved in America from the late 1950s and has a residual swing. Free improvisation, in Europe at least, developed from American free jazz, and avoids even a residual pulse. Free jazz tends to be expressionistic, while free improvisation often involves a quieter, reflective approach.
It's striking that the Necks have made a living from a generally non-commercial type of music. Contrasts with pure free improvisation help explain this success. 'We're not pure free improvisers because we do have a couple of rules or customs,' Swanton explains. 'The first is that one person starts. The second is that we'll not hurry the progress of the piece – we're not going to change until someone's got an idea. That was a big revelation for us.'
This is an extract from an article in The Strad January 2019. To read further, download the issue on desktop computer or via the The Strad App, or buy the print edition