Improvising can help breathe life into performance, and you can start at any age, says composer and cellist Joanna Borrett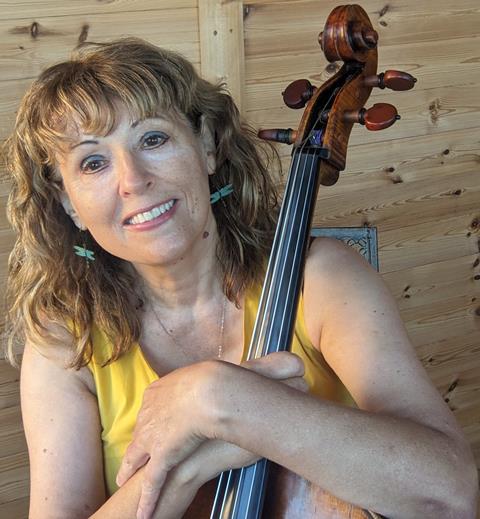 Discover more Featured Stories like this in The Strad Playing Hub
It's exhilarating, although a bit weird, to begin a new career in your sixties. The good thing is that you feel you have nothing to lose, and your life experience gives you perspective. The less good thing is the time you realise you have already lost.
I started composing recently and, for me, it has felt intoxicatingly liberating. But it took me almost a lifetime to believe composing was a possibility. The process began eleven years ago when I formed a professional duo with a violinist colleague. We quickly realised there was hardly any repertoire for violin and cello duet and started writing our own arrangements. I loved doing this and routinely made up new introductions, middle sections and endings. Even so, it was only in 2018 that it occurred to me that perhaps I could write an original tune of my own.
Until then, in my head, composing was almost mythical. I'd gone to music school, had a traditional classical training on the cello, and grown up believing that unless you were a genius who wrote symphonies at the age of five, composing was impossible. But while I loved classical music, I never felt at home with much of the formality of the classical world, and for a mix of reasons I gave up playing for around twenty years. When I returned to the cello again I had a longing for more freedom on my instrument , so I taught myself to play by ear and improvise. This, combined with the string arranging I was doing, eventually led to me becoming a composer.
Folk and Beyond and Clan
The first piece I wrote was called Morning Prelude, and it's now published in my first cello and piano book Folk and Beyond. My inspiration was wanting to reassure my twin baby grandsons that the world was a good place because they seemed so vulnerable in the first few weeks after they were born. I wrote an introduction of harmonics to make the music sound tentative and uncertain, and followed this with a calm, flowing tune. Other pieces in Folk and Beyond have different moods: in Avanti, I wanted to express a feeling aligned to Kate Bush's Running Up That Hill; in Sleazy, I imagined what being in a nightclub would feel like; in Summer Memory, I aimed to create the timelessness and passion of a summer's day, whereas Panache, with its fun foot-stamping, is all about flamenco.
But when cellists play the pieces I would love them to use their own intuition to decide what they feel the music is about – even if their thoughts are different from mine. While it's always helpful to know what the composer may have wanted, developing your own interpretative voice as an artist is crucial for any performer. So often, the answer to: 'What would the composer have wanted?' is that the composer would have wanted the performer to come up with their own ideas. I feel this especially about Clan – my second cello and piano book. Clan is a narrative piece that tells the tale of an ancient Scottish clan in ten short movements. As you journey through the book the narrative is outlined through the titles of the pieces. But it's an archetypal story left fairly open, and I hope performers will feel free to interpret it in their own way, based on their own experiences and feelings.
Developing your own interpretative voice as an artist is crucial for any performer
Connecting folk to classical
Looking back now on my classical training it seems strange that playing, improvising and composing were so disconnected; it seems almost impossible to believe that if you'd asked me to play 'Happy Birthday' by ear a few years ago, I wouldn't have been able to do it. Music wasn't always like this; just think: in baroque times keyboard players were given a figured bass and then expected to make up the rest of the accompaniment themselves.
Wouldn't it be wonderful if classical music training could embrace some aspects of folk music, where musicians are generally so much more relaxed with their instruments, and where playing by ear, improvising and composing are the norm? Wouldn't those dreaded pillars of classical training - scales, theory and aural tests - be more fun if they were also seen as inspiring ways to help you play by ear, improvise or compose?
I know that classical music can be technically demanding, and that it takes a lot of work to do anything well. But do the differences of approach in classical and folk really need to be so polarised, when the basic principles of playing are the same?
Free improvising videos on Facebook
Rather than just talk about this I recently started a Facebook page with weekly video posts teaching classical cello improvisation, and they are suitable for all string players. The one-minute videos suggest straightforward ideas to practise, and you can send in questions if you want.
Who knows what we can become if the opportunity is opened up to us? I don't think it helps if the music of great composers seems legendary, distant or unattainable. Ultimately art is a passionate expression of strong feelings - and that's something anyone can understand.
You can follow Joanna's Facebook bite-size videos on improvisation here: Joanna Borrett Composer | Facebook Website: joannaborrett.com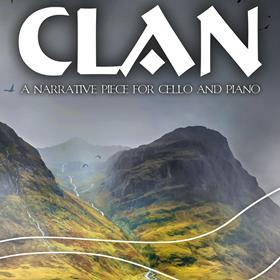 Joanna's cello and piano books Folk and Beyond and Clan are published by Kevin Mayhew: www.kevinmayhew.com. The string orchestra version of Clan has just been recorded by Her Ensemble and is being released early next year. Listen to the track here:
Two of Joanna's cello duets - Lindy Hop Rock and Smugglers' Return - are included in the ABRSM 2024 Cello Exam Syllabus: https://ump.co.uk/catalogue/borrett-joanna-inspiration-cello-book-1/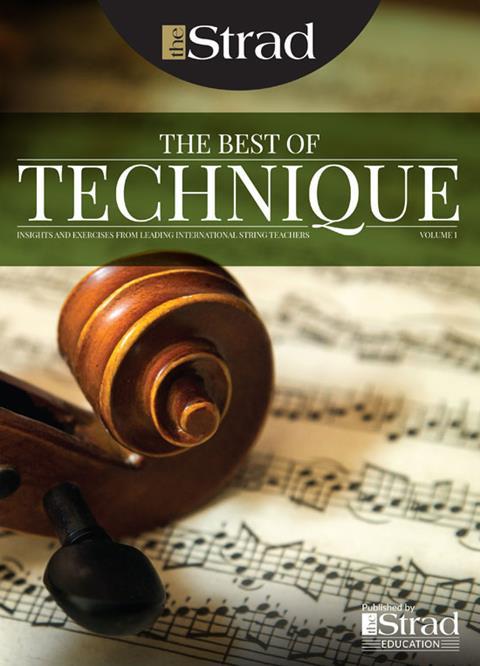 In The Best of Technique you'll discover the top playing tips of the world's leading string players and teachers. It's packed full of exercises for students, plus examples from the standard repertoire to show you how to integrate the technique into your playing.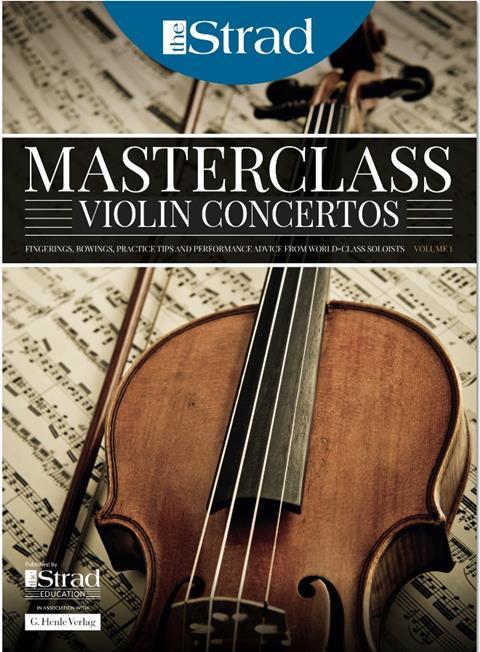 The Strad's Masterclass series brings together the finest string players with some of the greatest string works ever written. Always one of our most popular sections, Masterclass has been an invaluable aid to aspiring soloists, chamber musicians and string teachers since the 1990s.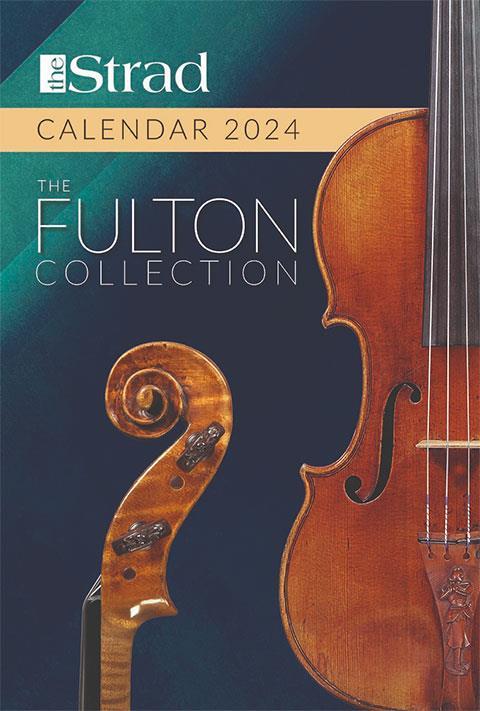 American collector David L. Fulton amassed one of the 20th century's finest collections of stringed instruments. This year's calendar pays tribute to some of these priceless treasures, including Yehudi Menuhin's celebrated 'Lord Wilton' Guarneri, the Carlo Bergonzi once played by Fritz Kreisler, and four instruments by Antonio Stradivari.