The youth ensemble were flying from Helsinki to the Faroe Islands via Copenhagen on Finnair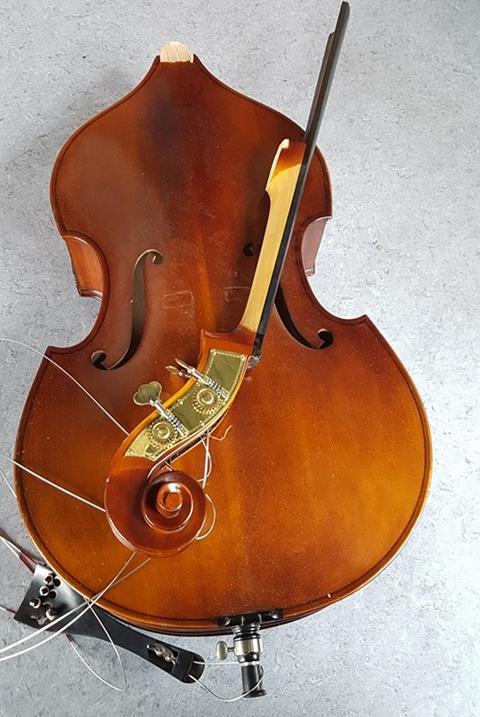 The Helsinki Strings have published a picture on their Facebook page of a double bass, which they claim was smashed this week on a Finnair flight from Helsinki to the Faroe Islands via Copenhagen.
The Finnish youth ensemble was travelling to the Islands to perform with young local musicians and players from Iceland this coming Sunday.
The instrument is one of a number of basses to be damaged on recent flights. In September last year Colorado Symphony double bassist Karl Fenner posted photos on social media of his badly damaged instrument, following a flight with Southwest Airlines from Atlanta to Denver in the US. At some point during the journey a section of his fibreglass case was ripped away, and the neck of his double bass snapped in half.
Just two months afterwards Atlanta Symphony principal double bassist Colin Corner flew with Southwest Airlines to perform in a Rochester Philharmonic Orchestra concert, checking in his instrument as cargo. He was greeted with a badly damaged bass – the neck had been detached from the body of the instrument.