The Royal College of Music offers a diverse Masters programme with multiple study routes, which allow students to work towards the qualification most suited to their needs. The Royal College of Music's Master of Music (MMus) qualification combines research work with a range of intensive training and varied performance opportunities designed to develop your performance or composition skills to a professional level.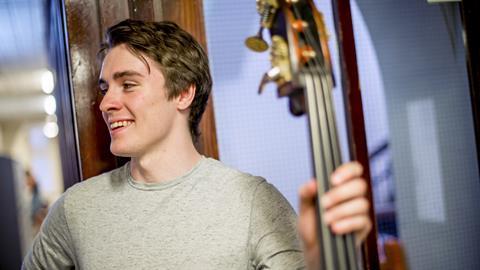 Normally taken over two years, the Master of Music (MMus) qualification develops students' critical, analytical and research skills, as well as their ability to express themselves verbally to a high level. Such skills are particularly relevant for those who are interested in studying the background and context of the music they perform and analyse, and those who hope to teach or communicate about music beyond their principal study (for example as professional educators, facilitators or curators). This is in addition to continuing to develop students' practical skills to a very high standard.
The MMus can also provide the basis for further research through our Level 8 doctoral degrees: DMus and PhD.
Masters qualifications & study routes
The RCM's Masters programme for performers and composers offers two different study routes, which lead to different degree qualifications.
If you are not sure which Masters qualification is best for you, please only submit one application. We recommend applying for the (MMus) initially, which has higher academic entry requirements. You are then welcome to discuss your options at your audition. You may be accepted on the MPerf/MComp route instead.
Entry requirements
All offers for performers are made on the basis of their performance at audition.
In addition, MMus applicants require:
An undergraduate degree or equivalent international qualification, usually in music.
Two recent examples of extended written work in English, such as essays.
You do not have to provide your qualifications or written work at the point of application. If your audition is successful, you will be asked to send these to our Admissions team as a condition of your offer.
You may also be asked to have an interview to discuss your written work. You will be told if you need to do this.
The RCM welcomes applicants from all backgrounds and alternative qualifications may be considered. If your qualifications are not listed here, please contact our Admissions team, who will be happy to discuss your suitability for the programme.