Rather than storing instruments in a vault, investors must allow them to be played, for the benefit of owner and musician alike, wrote Jonathan Moulds in 2014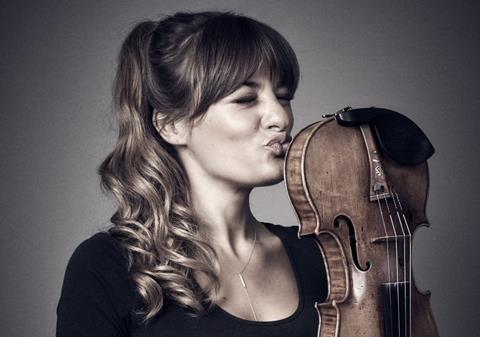 My passion, outside of my profession as an investment banker and my support for a number of philanthropic causes, is collecting, loaning and preserving great stringed instruments, in particular violins and violas. Over the past 15 years or so I have been fortunate enough to acquire a number of rare and well-preserved instruments. Many of these are lent to players of exceptional talent, each time with a specific goal: that the instruments may be heard not just in concert halls but also in settings such as schools and local communities, where the potential to inspire creativity through music is extraordinary.
I ask all those musicians who play my instruments to share that goal. I am just as impressed by Nicola Benedetti's ability to articulate the importance of music education and be at the centre of many of the ongoing music debates as I am with her ability to play the violin.
While the significant majority of the instruments in my collection can be freely loaned out, there are some which, after taking advice, I have decided not to lend. These instruments have a great deal of original varnish that is especially fresh in appearance, and the instruments' interiors are practically as they were when they left the hands of Stradivari, Guarneri 'del Gesù' and other great makers. In these cases the argument to preserve outweighs the argument to have them played, in order that they can be enjoyed by future generations.
Clearly there is a compelling case for conserving some instruments, but something I find perplexing are those patrons who own great instruments and choose to store them inside a vault. This means they are never heard, and nor can they be used to help boost an exceptional performer's career. Unless it is for reasons of preservation, locking away great instruments means that a significant opportunity is squandered, and I would encourage all owners of fine instruments to consider whether their asset could be used to help build and sustain a developing career.
As a banker I have spent many years looking at investment performance, and to my knowledge top-end antique stringed instruments have historically out-performed almost all other asset classes. Given a long enough period of time, they may prove to outperform all other asset classes. Instrument dealers are at the centre of a great market – the opportunities are huge, both in existing markets like the US, Europe and parts of Asia, and also in emerging markets such as China, and the next ten years will be very interesting.
Stringed instruments are without question worthy of serious consideration to potential investors, but I have learnt through my contact with many of the main dealers that a balanced, constructive and consistent assessment of these instruments requires more work. There are clearly variations in the level of expertise among stringed instrument dealers, and there are also differences in the quality of the information that is shared during a major instrument sale. Anyone interested in buying an instrument needs to ask difficult questions, do their own research and develop a level of trust with the dealer.
Many times a week, musicians across the world ask me to lend them instruments. Given the steeply increasing prices top-end instruments regularly fetch at auction, it is becoming increasingly difficult for up-and-coming performers to access an instrument that reflects their talents. In such an environment the importance of the donor is obvious, and I can think of few other investments more rewarding than owning an instrument made by one of the great Italian makers, or one of the leading contemporary makers, and loaning it to the right individuals or ensembles.
Once potential donors understand the benefits (and the economics) of allowing emerging talent to bring to life the instruments in their collection, it will make the conversation a little easier. Indeed, it should make it compelling.
Jonathan Moulds was the principal sponsor of the 2015 London Symphony Orchestra International Violin Festival.