The two cellists are among six young musicians chosen for the Astral Artists career development programme over the next four years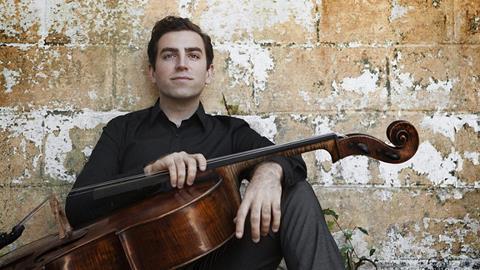 Cellists Thomas Mesa (pictured) and Zlatomir Fung have been named winners of the 2017 Astral Auditions and will become Astral Artists for four years.
Astral's career development programme for 'rising-star classical musicians with the potential for major solo or chamber music careers' is based in Philadelphia and is open to all musicians residing in the US. Mesa and Fung are among six winners this year - including harpist Rachel Lee Hall, flautist Beomjae Kim, trombonist Brittany Lasch and pianist Ronaldo Rolim.
Cuban-American cellist Thomas Mesa won the senior division first prize, worth $50,000, at the 19th Sphinx Competition in Detroit, Michigan in February 2016. He was also awarded Sphinx's Robert Frederick Smith Prize, worth $50,000, for professional development in May 2016.
Zlatomir Fung won the cello section of the 2016 George Enescu International Competition in Romania, and in 2014 won the 29th Irving M. Klein International String Competition in San Francisco. In 2016 he was also named a US Presidential Scholar for the Arts.
Current Astral artists include violinist Nikki Choi, double bassist Xavier Foley and the Rolston String Quartet.
Photo: Lisa Marie Mazzucco