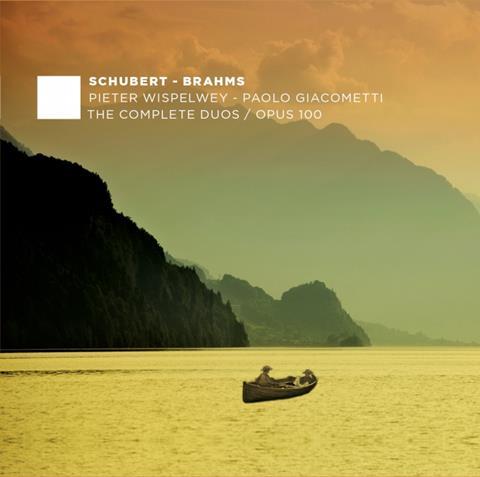 THE STRAD RECOMMENDS
The Strad Issue: February 2017
Description: Wispelwey adopts and adapts Brahms and Schubert for the cello
Musicians: Pieter Wispelwey (cello) Paolo Giacometti (piano)
Composer: Brahms, Schubert
Catalogue number: EVIL PENGUIN EPRC 0022
Assigning works written for one instrument to another is certainly one way of eschewing a museum culture. Admittedly, not all figuration originally intended for the violin will transfer effectively to the cello, but in Brahms's glorious A major Sonata judicious amendments of tessitura work so naturally that one could easily imagine that it was originally conceived for this instrument. Wispelwey is a trailblazing virtuoso, opening up exciting repertoire directions and proving that a new guise for familiar repertoire can be entirely idiomatic.
As an interpreter of Brahms, he integrates the lilting melodies and the more fervent writing with rigorous rhythmic underplay, dressed in well-nuanced phrases. Giacometti never obscures the cello and is a magician of balance and colour. In the F major Sonata, Wispelwey projects the heroic opening with tremendous authority, initiating the dialogue with the piano much in the manner of a play. Both players bring out the introspective poetry of Brahms's melodic invention in the slow movement, whereas the ensuing Allegro appassionata grabs us by the collar. But all is well as the sunny finale restores equilibrium.
Schubert's Sonata in A major ebbs and flows with consummate charm. As with the Arpeggione Sonata (reviewed January 2010), Wispelwey's arrangement presents equally challenging high-register writing, which he negotiates with outrageous ease. Others no doubt would have to work pretty hard to make the effect sound so effortless. A beautifully warm recording complements these masters of the Romantic duo in this captivating disc.
Joanne Talbot