The Chinese government also plans to cease the processing and domestic sale of ivory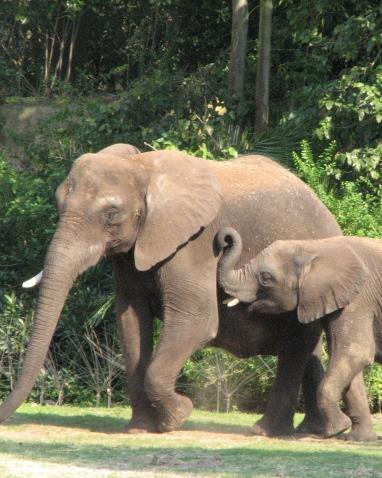 Following changes to America's ivory import regulations, Beijing Customs launched 'Customs Actions to Protect Endangered Species – Bring No Ivory Home' at the end of May. A joint campaign between Beijing Customs, the Wildlife Conservation Society, WildAid and the CITES Management Authority of China, the event advocated against importing and buying illegal ivory products with the help of star pianist Lang Lang.
'Buying ivory abroad and bringing it back to China does not only perpetuate elephant poaching and disturb the ecological balance, it also defies the law, hurts the economy and risks national security,' said Lang Lang.
In February of this year the Chinese government imposed a one-year ban on the import of ivory carvings, amid criticism that demand among Chinese consumers is fueling poaching in Africa. Officials crushed approximately 660kg of ivory products in Beijing the day after the 'Bring No Ivory Home' event, demonstrating their commitment to preventing ivory from re-entering the market. The government also announced its intention to ultimately cease the processing and domestic sale of ivory.
Quite how the tough new Chinese stance will affect musicians travelling to the country in the long term is unclear. In the US, similar well-meaning regulations were introduced by the Obama Administration in February 2014, intended to protect African elephants by combating illegal trade in ivory. However, these inadvertently caused issues for a number of string players, whose legally-made antique instruments and bows containing ivory were confiscated upon entering the country.
The regulations were subsequently relaxed in May 2014, although further confusions have arisen – notably the case of the Budapest Festival Orchestra, whose violin bows were seized at New York's JFK airport in June last year. Under current rules a musical instrument containing African elephant ivory may be brought into the US if the ivory was legally acquired prior to February 26, 1976, the instrument has not been bought or sold since February 25, 2014 and is accompanied by a valid CITES certificate.
Subscribe to The Strad or download our digital edition as part of a 30-day free trial. To purchase single issues click here.