Violinist and Illyria Consort founder Bojan Cicic offers advice for young players looking to investigate early music performance techniques more seriously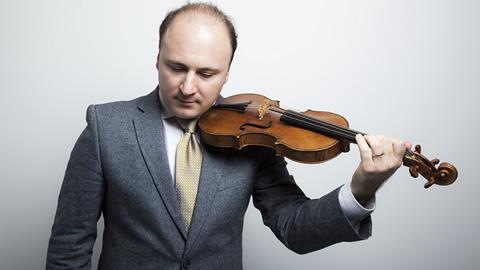 A long time ago I decided to leave my job playing in a string chamber ensemble and focus solely on historically-informed performance. This decision was met by a fair amount of doubt and dismissal by my colleagues in Croatia. Fifteen years later, we live in a different world; it has become the norm for students in higher education to gain some experience on a Baroque violin. This is no bad thing; gone are the days of poking fun at those silly early music experts, keen to bend the world's perception to their beliefs. Yet I cannot help but wonder whether this new situation has occurred because of a genuine interest in early music - exploring the sounds and techniques appropriate for the period in which the music was composed - or if musicians are missing the point by using some small amount of Baroque experience as an easy way to earn money, playing in period ensembles without the breadth of knowledge required of an early music expert.
Boundaries are now blurred: students are expected to be prepared, on graduation, to work in any context and have a wide knowledge of all styles. A focus on Baroque playing, however, should never be dismissed as the 'easy' way to earn money. In fact, it presents a greater challenge to the player due to the technical difficulties associated with Baroque instruments. I'm always amazed at how easy it is to play on metal strings compared with ones made of pure gut. On metal strings, all the imperfections that easily occur when playing on gut strings are gone: for example, less projection on gut requires a focused sound to find the elusive sweet spot - the sort of difference you would find between playing tennis with a wooden racket, strung for slower speeds, and a modern tennis racket built for hitting hard. Gut strings, being made of natural material, are also much more vulnerable to atmospheric changes, mostly due to humidity levels. Add to this a Baroque bow that is almost twice as light as a modern one, with fewer hairs, and suddenly expressive playing is much more challenging.
If you're serious about playing authentically, the next step is to learn to play 'chin off' (without a chinrest). At the very least, you'll realise that using this technique suddenly makes playing with a constant vibrato impractical. Perhaps you might start treating vibrato as just another ornament. Many stop there and don't consider the different bow holds used in the 17th and 18th centuries. While the Italian bow hold we use today is appropriate for the music from Corelli's time and onwards, this wasn't in use in the first half of the 17th century. Instead, musicians used an early bow hold, in which the thumb rests on the hairs of the frog. This hold allows for greater clarity of diminutions (improvisatory figurations that embellish the long notes) – which were expected in music from this period. Another really big step is to realise that the violin wasn't always held on the shoulder, as modern players hold it now, but lower on the torso - sometimes as low as against the rib cage.
Specialising in early music really does mean exploring the wonderful playground that was left for us by the pioneers of historical performance who tried and failed, then tried again until they found the way to really make Baroque instruments work. If you want to stand out from the crowd, you will have to put just as much effort into mastering these new techniques as you do in practising modern violin. If you thought that specialising in early music would mean that you would never need to practise your scales again, let alone the punishing left hand technique of Dounis, Sammonds, or Ruggiero Ricci, think again. You will end up practising of these, only on a Baroque violin, which is infinitely more difficult. How else would you be able to perform Locatelli concertos or a solo Bach fugue?
In our impatient modern world, people often forget that it is worth taking the time to do something well. Give yourself the space to develop, technically and musically. All the things I've talked about above -- learning to really play on gut, holding the violin differently, authentic bow holds -- are extras, not necessary for a career as a modern violinist. But they will deepen your understanding of the music of this period and make you stand out as a specialist. Don't be demoralised if you don't immediately reap the success of your hard work. Give yourself time, let your curiosity lead you, and see where you end up.
Violinist Bojan Cicic and his Illyria Consort (Susanne Heinrich, viola da gamba; Steven Devine, harpsichord; and David Miller, theorbo and guitar) perform 'In the Shadow of Handel' at the Music at Paxton festival in the UK on Thursday 20 July 2017 at 7.30pm.
The programme features 'a feast of Baroque music in a celebration of Handel and his London contemporaries'.
Visit musicatpaxton.co.uk for full details.