The early music specialist will receive the honour at the York Early Music Festival in July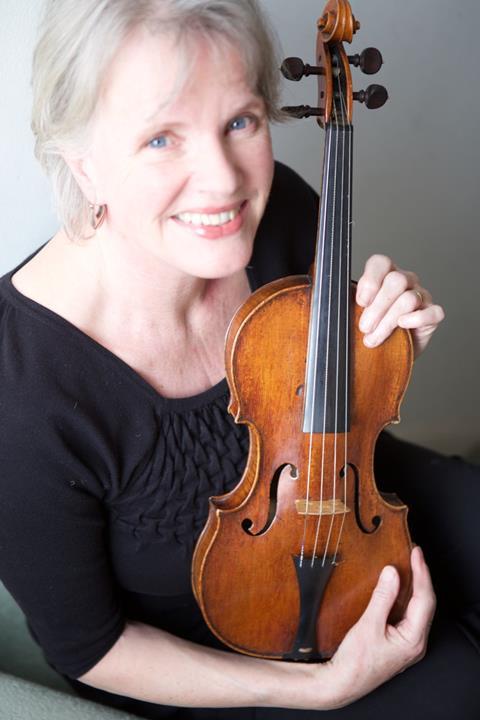 After a two-year wait violinist Catherine Mackintosh will be presented with the York Early Music Festival's Lifetime Achievement Award at this year's York Early Music Festival on Sunday 10 July.
Mackintosh is a pioneer of British early music, delving into the scene during music college with treble viol. She played in consorts, providing her with the understanding the aesthetics and the language of baroque music, which she translated to the violin. She led a number of orchestras, notably Christopher Hogwood's Academy of Ancient Music, and later co-founded and led the Orchestra of the Age of Enlightenment for two decades.
'I ask myself …Is it really an achievement to have enjoyed 50 years doing what I love with people I love and admire? Only in the sense of having survived this long!' mused Mackintosh.
'I am tremendously touched and honoured to receive this award and to join the list of the previous recipients - all friends and colleagues from whom I've learnt much and with whom I have happily travelled this musical road.'
As a founder of the Purcell Quartet, she recorded and performed all the major works of the baroque trio-sonata repertoire worldwide. She was also Britain's pioneer and champion of the viola d'amore.
Mackintosh has taught generations of violinists, violists and other instrumentalists at the Royal College of Music, the Royal Conservatoire The Hague, and on numerous courses around the world.
Cat will be interviewed from the National Centre for Early Music by Hannah French on BBC Radio 3's Early Music Show on Sunday 10 July broadcast live from the festival. After the show the award will be presented to her in front of an audience by internationally acclaimed violinist Kati Debretzeni
The York Early Music Lifetime Achievement Award honours major figures who have made a significant difference to the world of early music. The previous winners have been: Kuijken String Quartet (2006); Dame Emma Kirkby (2008); James Bowman (2010); Jordi Savall (2012); Andrew Parrott (2014); Anthony Rooley (2016); and Trevor Pinnock (2018).