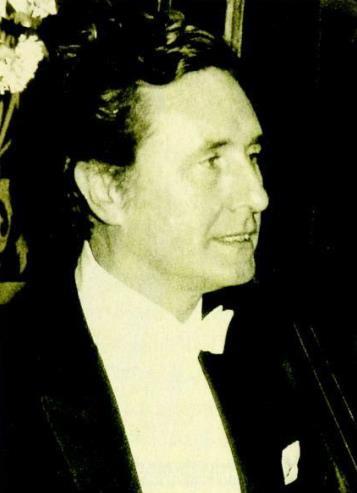 Austrian double bassist and historian Alfred Planyavsky died on 18 June at the age of 89. A long-serving musician in several Vienna-based ensembles, he wrote extensively on the history of the double bass and the music of his homeland.

Born in Vienna in 1924, Planyavsky received his first musical training as a member of the Vienna Boys' Choir, which he joined at the age of nine. In 1946 he began his studies as a tenor and double bass player at the Akademie für Musik in Vienna, graduating in 1953. A year later he joined the Vienna Symphony Orchestra, and the Vienna State Opera Orchestra the year after that.

Planyavsky's early career coincided with a revival of interest in the double bass: he told The Strad in February 1995, 'No one in Austria could remember a concert performance of Mozart's Per Questa Bella Mano – I performed it several times with Walter Berry and with George London, as early as 1956.' He went on to give the world premieres of works by Paul Angerer and Fritz Skorzeny, who dedicated his Two Sonatinas for double bass and piano to Planyavsky.

His first article on the double bass was published in 1958, and he continued writing scholarly works for periodicals for the next twelve years. In 1970 the first edition of his Geschichte des Kontrabasses (History of the Double Bass) appeared: credited with being the first comprehensive history of the instrument in modern times, it was translated into Japanese in 1979 and an enlarged second edition was published in 1984.

In 1974 Planyavsky founded the Viennese Double Bass Archive, which provided a base for his research and helped promote the performance of music for the instrument. He also helped to organise a concert series dedicated to the double bass, which ran from 1974 to 1986. Most of the concerts took place at the Vienna Musikverein. In 1989 another major work of scholarship, Der Barock-Kontrabass Violone, was published. Translated into English as The Baroque Double Bass Violone, it covered the history of the violone as a bass instrument in the Baroque era.

In later years Planyavsky was a sought-after lecturer on the instrument, as well as a jury member for international double bass competitions. Among his awards were a special recognition prize from the International Society of Bassists (1990), the Franz Schalk Medal of the Vienna Philharmonic (1992) and a gold medal for services to the Republic of Austria (also 1992).