The British viola virtuoso is held up as a champion of his instrument by many young players. But, as he tells Toby Deller, he is more interested in being an adventurous performer and teacher who's prepared to challenge norms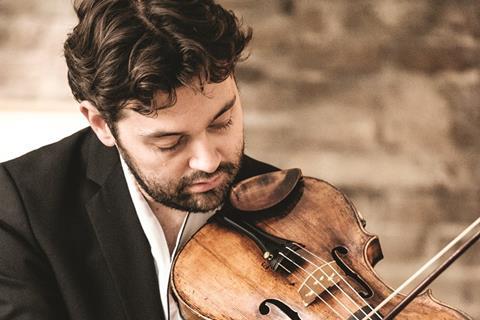 The following is an extract of a longer interview in The Strad's March 2018 issue. To read further, download now on desktop computer or via the The Strad App, or buy the print edition
His reluctance to hold the expected view without question is one reason that Power is not quite the outspoken champion of the viola his admirers and fellow players might wish him to be. He is not indifferent, however. 'People do appreciate the natural pathos of the viola – it makes a beautiful sound when played well at its very basic level, and that's why I love playing it. The artistic and expressive possibilities are massive.' On the other hand, he warns, 'It's very dangerous for viola players to make it their mission just to be a violist.'
We are, at this point, discussing his decision to take up the violin, having only ever played the viola since he happened to be handed one as a seven-year-old on the day that musical instruments were distributed at school.
'The main reason I began to play the violin was for musical nourishment: I wanted to touch Baroque music; I wanted to touch Beethoven in a context different from playing chamber music.' It would be fair to say that Power does more than just dabble: he plays Brahms recitals combining the violin and viola sonatas (including a concert of five sonatas planned at London's Queen Elizabeth Hall in May 2019), for example, and in 2014 he recorded Arthur Benjamin's Violin Sonatina alongside the Viola Sonata on an album of the Australian composer's music.
'To be completely honest with you, I don't think there's any difference between playing the two instruments,' he says. 'I'm perplexed when people think they're such different things.
'I happen to love playing the viola: it's my mother tongue and what I do. But you can speak other languages even if you have an accent.'
To read the full interview with Lawrence Power in The Strad's March 2018 issue, download now on desktop computer or via the The Strad App, or buy the print edition