Tully Potter introduces his guide to the recorded legacy of Austrian cellist Heinrich Schiff from the January 2018 issue of The Strad and complements it with a sweep through live performances available on YouTube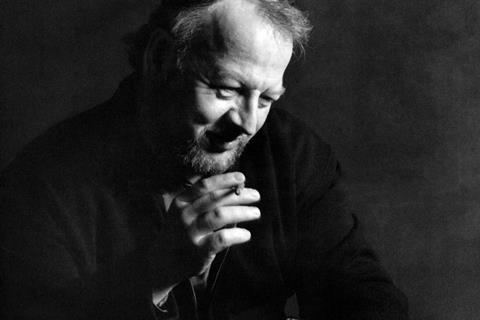 This is an extract from an article in The Strad's January 2018 issue. Download now on desktop computer or via the The Strad App, or buy the print edition
It is a sad fact that the concert going and record-buying public can usually think of no more than one or two musicians to represent a particular instrument. Rival artists are often lucky to get a look in. Leaving aside the special claims of Jacqueline du Pré, especially in Britain, Mstislav Rostropovich was the tsar of the cello for the final four decades of the last century. It says much for Schiff's merits as performer and interpreter that he not only carved out a highly successful career, but also challenged Rostropovich on some of the Russian's own ground.
Heinrich Schiff on YouTube
Musical material on YouTube can be evanescent, but when I made my trawl, there were some worthwhile performances by Schiff, with the added interest that one could actually watch him doing it. With the pianist Francesco Piemontesi, he plays the Debussy Sonata beautifully, with a typically economical, contained style. The same duo achieve a nicely rhythmic performance of the first movement of the Stravinsky–Piatigorsky Suite italienne; this is followed by lightness in the Serenata and virtuosity in the Aria and Tarantella; and they are droll in the Minuetto and the finale, where there is more virtuosity. Their Schumann Fantasiestücke has lovely lyrical playing in the first piece, with contained phrasing, lightness in the second and a superb performance of the third, forthright in the first theme and yielding in the second theme. Beethoven's 'Bei Männern' Variations are done with elegance in the theme and all the variations adroitly characterised within a Classical framework.
Schiff is younger in performances with Paul Gulda (a frequent partner in his recitals), and the sound is not as good, with some distortion. Piazzolla's Le grand tango is played with unobtrusive virtuosity; and in Martinů's 'Rossini' Variations, Schiff displays zippy staccato. Schnittke's Cello Sonata no.1 is given a deeply inward start on the cello alone, initiating a quiet first movement. The virtuosic scherzo demands accurate bowing and is well done by both artists. There is fervent playing in the finale, with an atmospheric ending. Other Schiff performances include two of the Schumann Concerto, both pretty persuasive, the Elgar Concerto (in two parts) and a Haydn no.2 sympathetically conducted by Horst Stein.
To read the full article, download The Strad's January 2018 issue on desktop computer or via the The Strad App, or buy the print edition