Held annually in Germany since 1952, the contest focuses on different instrument categories each year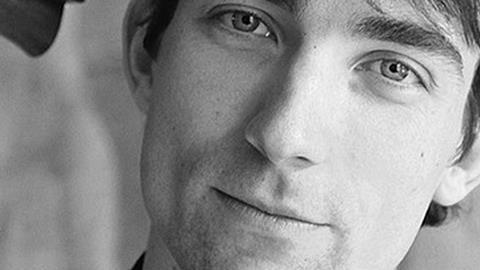 The 65th annual ARD International Music Competition, which took place in Munich, Germany from 29 August to 10 September 2016, has named the winners of its double bass, string quartet, harp and horn sections. Launched in 1952, the competition focuses each year on different instrumental categories, selected from 21 disciplines.
This year's double bass winner, chosen after four live rounds including a final concerto performance with the Bavarian Radio Symphony Orchestra, is Wies de Boevé from Belgium (pictured), who receives €10,000 in addition to the audience prize of €1,500. Second prize, worth €7,500, goes to Michael Karg from Germany, while third prize, worth €5,000, is awarded to Dominik Wagner from Germany/Austria.
In the string quartet category, first prize, worth €24,000 in addition to three concert tours, is awarded to the Arod Quartet from France. Second prize, worth €18,000, and the audience prize, worth €1,500, is awarded to the Aris Quartet from Germany, while the Amabile Quartet from Japan receives third prize, worth €12,000.
The winner of the harp category is Agnès Clément from France. No first prize is awarded in the horn section.
Three prize winners' concerts on September 14, 15 and 16 involving the Munich Chamber Orchestra and Bavarian Radio Symphony will be broadcast live on BR-KLASSIK radio. In addition, a number of performance opportunities throughout Europe will be offered to prize winners in all sections of the contest.
Sitting on this year's double bass jury were Yasunori Kawahara (Chairperson), Maria Chirokoliyska, Jiri Hudec, Dorin Marc, Ödön RÁ cz, Janne Saksala and Nabil Shehata. The string quartet jury comprised Günter Pichler (Chairperson), Corina Belcea, Mathieu Herzog, Kazuhide Isomura, Christoph Poppen, Petr Prause and Kyril Zlotnikov.
The ARD Competition has helped to launch the careers of a number of leding musicians throughout the years, including Yuri Bashmet, Christian Tetzlaff, Jessye Norman, Mitsuko Uchida, Thomas Quasthoff and Heinz Holliger.
Read: István Várdai wins Germany's ARD International Music Competition 2014 top cello prize
Read: Violinist Yura Lee wins solitary first prize at ARD Music Competition 2013
Photo: BR/ARD Musikwettbewerb