The musician was travelling with the 1742 Guarneri 'del Gesú' 'Soldat' violin – on lifetime loan – from Chicago to Albuquerque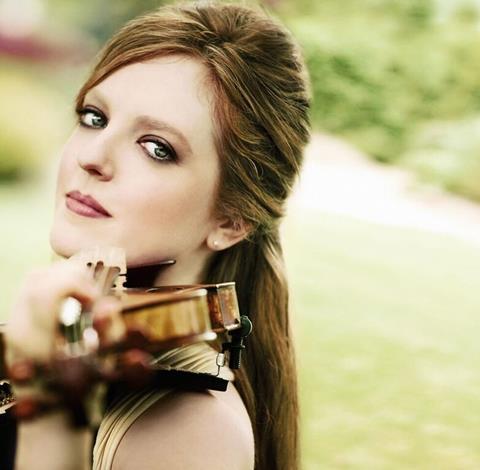 Violinist Rachel Barton Pine was denied boarding an American Airlines flight from Chicago to Albuquerque with her instrument yesterday evening, according to her PR company. The captain refused to allow the musician to take the 1742 Guarneri 'del Gesú' 'Soldat' violin – on lifetime loan to Pine and pictured below – into the cabin because 'its dimensions were not correct for a carry-on'.
Pine was travelling to perform with the New Mexico Philharmonic and to take part in the orchestra's outreach programme. The violinist flies over 100,000 miles a year with American Airlines and has flown on the same type of plane on numerous occasions, placing the violin case in the overhead compartment.
Pine, who was the first passenger on board, quoted American Airlines policy, which states: 'You can travel with small musical instruments as your carry-on item on a first come, first serve basis as long as it: fits in the overhead bin; or fits under the seat in front of you.'
But according to the violinist the captain replied, 'It is not going on because I say so'.
The American Airlines counter staff were very apologetic, said Pine, and managed to find her an alternative route to enable her to honour her commitments. However, the violinist was forced to take a two connecting flights rather than the direct flight she had originally booked.
'The Department of Transportation and the airlines have established important policies to protect musical instruments. However, those policies are meaningless if they are not enforced or if the airline staff and crews are not properly educated and trained,' said Pine.
Last year the violinist was forced to sleep in an airport terminal after being told that her violin would not fit in the overhead bin of her US Airways flight.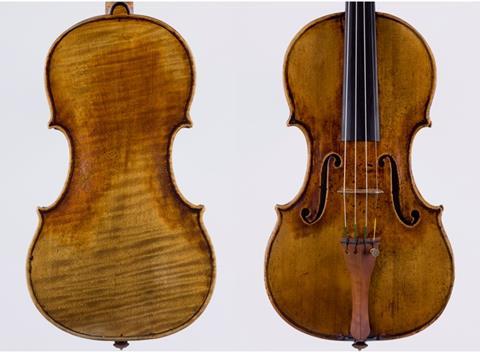 Credit 1742 Guarneri 'del Gesú' 'Soldat' violin: J.B. Spector
Credit Rachel Barton Pine photo: Lisa-Marie Mazzucco
Read: Time For Three violinists denied access to US Airways flight with instruments
Read: Air Canada offers discounted fares and priority boarding for musicians