The multi prize-winning young musician will record Beethoven's Violin Concerto as his first DG release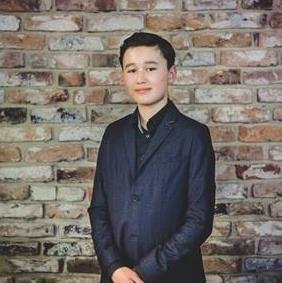 Swedish violinist Daniel Lozakovich, aged 15, has signed to Deutsche Grammophon, and will begin his 'long-term association' with the yellow label by releasing two orchestral albums and a recital disc. The artist, who is now the youngest musician signed to DG, will record Beethoven's Violin Concerto as his first release under the new agreement.
'Daniel displays all the attributes, the inordinate talent and the necessary dedication to achieve the kind of inspired classical music performance which is the hallmark of each and every musician at home on Deutsche Grammophon's roster, both past and present,' said DG president Dr Clemens Trautmann. 'More pertinently, Daniel's signing reflects our commitment to the bright and exciting future of classical music recording – a future which he perfectly embodies. We are sure his artistry will both delight existing classical fans and appeal to and inspire a younger generation, drawing them into a new musical world.'
Lozakovich made his concerto debut six years ago with the Moscow Virtuosi Chamber Orchestra, and has performed as a soloist throughout Europe with orchestras including the Royal Stockholm Philharmonic, Vienna Chamber Orchestra, Orchestre National de Lyon, Royal Liverpool Philharmonic, Tchaikovsky Symphony and the Moscow Philharmonic.
Earlier this year he won the Vladimir Spivakov International Violin Competition, and in 2014 he achieved second prize in the Junior section of the 2014 Menuhin Competition in Austin, Texas.
Watch: 12-year-old violinist Daniel Lozakovich performs Saint-Saëns's Introduction and Rondo Capriccioso