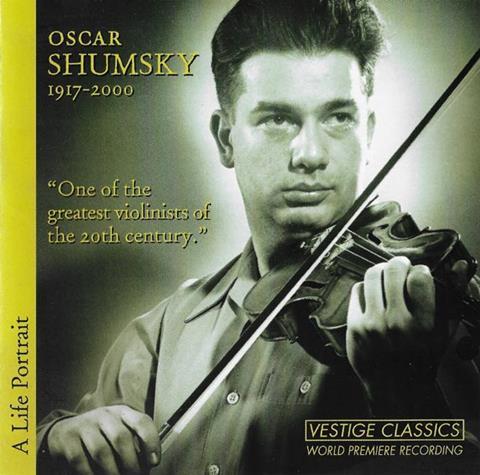 In the March 2017 issue of The Strad, writer Eric Wen looks back at the life and legacy of US violinist Oscar Shumsky. Born on 23 March 1917, Shumsky became one of America's best-known violinists, and Wen got to know him towards the end of his life.
'I recall a lesson when he played – on the violin – the final arpeggiated piano flourish just before the violin entrance in Fauré's First Violin Sonata, with more sweep and elan than most pianists – to the utter dismay of the pianist,' Wen recalls. 'I recall being backstage with him while the orchestra was performing Elgar's Introduction and Allegro, watching him join in on his violin flawlessly in every one of the orchestral parts – including the cello – while talking about the significance of a musical idea.'
For your chance to win one of ten copies of the recording Oscar Shumsky: A Life Portrait, released on Vestige Classics, click here.