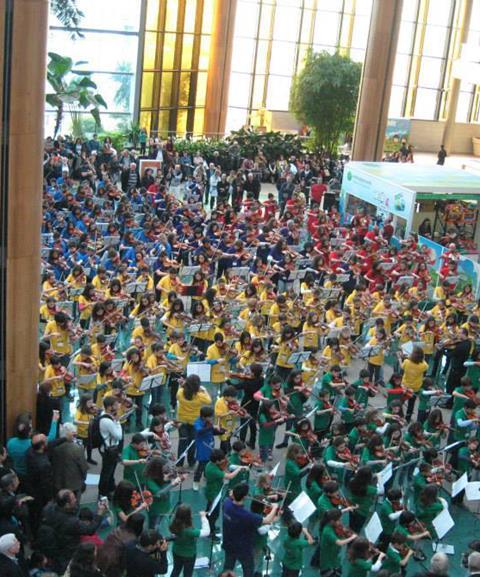 More than 300 musicians gathered at the Porto Conservatory of Music in Portugal on 19 May to break the world record for the largest ever viola ensemble. The number of players has yet to be confirmed by Guinness World Records, but unofficial figures put the total at 353 – 32 more than the previous record of 321.

The event was organised by the Portuguese Viola Association and took place as part of its biennial conference. The ensemble first assembled in a shopping centre to give a 'flashmob' performance to shoppers, before the group moved to the Conservatory for a concert of four works for viola ensemble.

International players were invited to join the ensemble, including Kenneth Martinson, president of the International Viola Society. Also present were two writers for The Strad, Carlos María Solare and Luis Magín, whose article on viola playing in the Spanish court can be read in the May issue.
The previous record was set in 2011 at the association's last conference in Porto. In that event, the ensemble assembled at the Sala Suggia concert hall of the city's Casa de Musica.