Misha Mullov-Abbado is the son of Mullova and conductor Claudio Abbado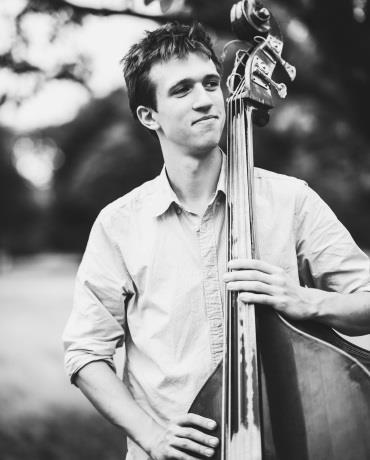 By a quirk of fate, double bassist and composer Misha Mullov-Abbado's debut album, out tomorrow, is released on the same day as his mother Viktoria Mullova's Prokofiev disc.
Mullov-Abbado's Edition Records album, 'New Ansonia', features jazz compositions by the bassist, himself, and includes a track of his mother's playing.
Mullova's Onyx Classics album features Prokofiev's Violin Concerto no.2 with the Frankfurt Radio Symphony and conductor Paavo Jarvi, in addition to the composer's Solo Sonata and Sonata for Two Violins with violinist Ted Papravami.
Mullova commented on her Twitter feed this week:
'By coincidence my son's 1st CD is coming out on same day as mine, 28th Aug., Very cool jazz recording'
Son of conductor Claudio Abbado, Mullov-Abbado won the Kenny Wheeler Jazz Prize in 2014.
Photo: Mullov-Abbado © Aga Tomaszek