The International Ski Federation had banned the Olympian for four years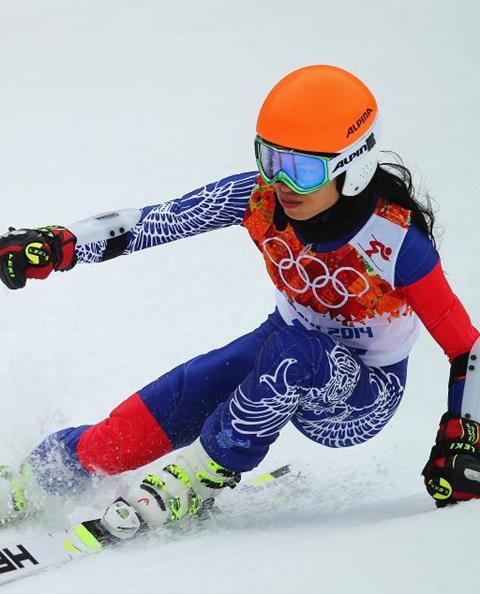 Vanessa-Mae has been awarded damages of an undisclosed amount from the International Ski Federation (FIS) for defamation.
The 37-year-old violinist, who represented Thailand at the Sochi Winter Olympics in January 2014, was banned from professional skiing for four years by the body in November of that year, on the grounds that her qualifying results were manipulated at an event in Slovenia. Five officials from that event, organised by the Thai Olympic Committee, were also banned by the FIS.
However, in June 2015 Mae won an appeal against the ban through the Court of Arbitration for Sport (Cas), which ruled there was no direct evidence to implicate Mae in the fixing. It did, however, uphold that 'a number of irregularities' occurred in the 'organisation and management' of the qualifying races, raising Mae's ranking.
FIS has now apologised to Mae and has made 'an appropriate' payment that the musician intends to donate to charity, according to the BBC. 'The fact that the International Ski Federation has apologised to me says it all,' she said.
Competing as Vanessa Vanakorn, using her father's surname, the violinist finished last of 67 competitors in the giant slalom at the 2014 Sochi Games – 50 seconds behind winner Tina Maze.
The violinist-turned-athlete is currently working towards qualifying for the 2018 Winter Olympics in Pyeongchang, South Korea.
Photo: courtesy Sochi 2014