The violinist, who is a former winner of the Menuhin and Queen Elisabeth competitions, will make his first recording for the label later this year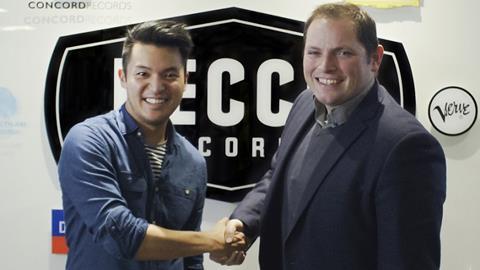 Ray Chen has signed a 'major new recording deal and multimedia partnership' with Decca Classics. The Australian/Taiwanese violinist, who has amassed a large online following, will enter the studio to begin his new recording series later this year.
'I'm super stoked to be joining forces with the awesome team at Decca Classics,' said Chen. 'We'll be working together on a variety of projects which include the recordings of classic repertoire that everyone loves but I'm happy that I'll have a partner which will help boost the multimedia side of things too.'
'We are very excited to welcome Ray to the Decca family,' said Decca Classics managing director Dr Alexander Buhr. 'Not only is he a terrific performer with stunning virtuosity, he is also an extraordinary communicator – on stage, on record and online. With his infectious energy and innovative approach, Ray is forging a new path for classical music in the digital sphere and is at the forefront of a new generation of artists on Decca Classics.'
A graduate of the Curtis Institute, Chen won the Yehudi Menuhin Competition in 2008 and the Queen Elisabeth Competition in 2009. He has recorded three albums for Sony - a 'Virtuoso' recital programme, Mendelssohn and Tchaikovsky concertos, and an all-Mozart disc.
Watch: Violinist Ray Chen gives masterclass on smooth bow changes
Photo: Ray Chen and Dr Alexander Buhr © Andrew Morgan