'Lockdown' Bach recital offers welcome musical consolation in 2020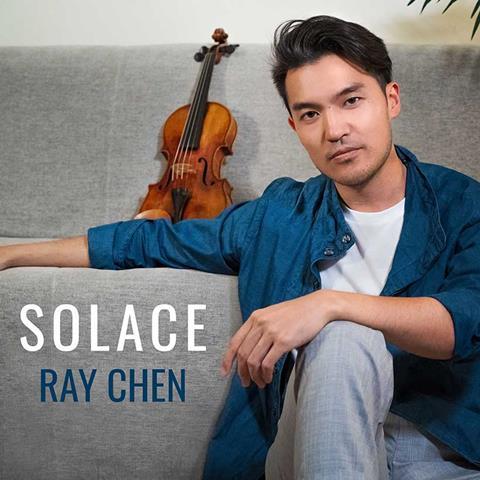 The Strad Issue: November 2020
Description: 'Lockdown' Bach recital offers welcome musical consolation in 2020
Musicians: Ray Chen (violin)
Works: Bach: Sonatas and Partitas for solo violin (excerpts): Partita for Violin Solo no.3 in E major: Preludio; Sonata for Violin Solo no.1 in G minor: Fuga; Partita for Violin Solo no.2 in D minor: Sarabande; Sonata for Violin Solo no.2 in A minor: Allegro; Sonata for Violin Solo no.3 in C major: Largo; Partita for Violin Solo no.3 in E: Gavotte en Rondeau
Catalogue number: DECCA 485 1137 (download only)
Musicians have proved ever adaptable of late, from taking part in those early split-screen performances to gradually returning to (socially distanced) concert life. Ray Chen's response has been to record a lockdown EP in his living room. Chen himself set up the equipment, briefed remotely by producer Jonathan Allen.
No repertoire could be more appropriate than Bach's solo Sonatas and Partitas – uniquely able to force a violinist into deep isolation. Chen has selected six movements, each loosely allied to a certain mood and together meant to create an overarching journey.
There's no loungewear-cosiness to these performances: Chen is alert, with a beautifully clean touch and subtly varied articulation. In the opening Preludio from the E major Partita he is nimble but not complacent and he amply defines the diverging/converging counterpoint. Similarly, the triple-stopped chords of the Fuga from the G minor Sonata are precisely delivered. There's solace in the Sarabande of the D minor Partita before the A minor Sonata's Allegro pulses with life, the widest leaps never sounding awkward. The Largo (C major Sonata) is lyrical yet aspirational and the Gavotte en Rondeau (E major Partita) ends the selection with an optimistic dance.
The added reverb is a necessary conceit (no different to studio recordings) and the instrument sounds truly vibrant. Overall, this is a heartening example of triumph over adversity.
EDWARD BHESANIA