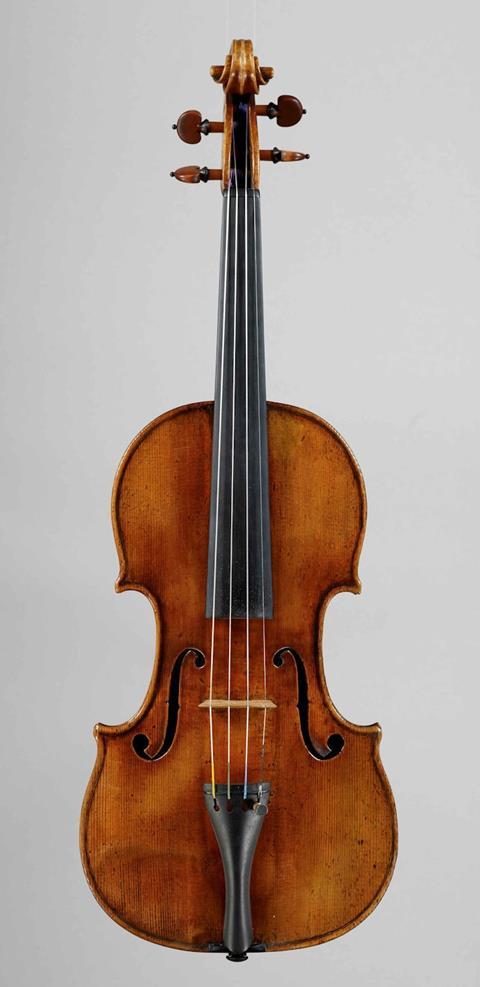 American violinist Noah Bendix-Balgley, leader of the Pittsburgh Symphony Orchestra, has purchased a 1732 violin by the Italian maker Carlo Bergonzi, a close associate of the workshops of Stradivari and Guarneri.
The violinist spent over a year searching for a new instrument and tried out more than 50 violins before settling for the Bergonzi. It was last owned by British violinist Nigel Kennedy and prior to that spent nearly 50 years under the ownership of Margot MacGibbon, a British player and founder of the MacGibbon Quartet.
Bergonzi is known to have produced only around fifty violins, one viola and two cellos – one of which is on display at the Museo del Violino in Cremona. He is known to have taken over the workshop of Stradivari (sometimes referred to as Stradivarius) and has been linked with Giuseppe 'filius Andrae' and the Rugeri family.
'Everywhere I went, I tried violins,' said Bendix-Balgley. 'This one really intrigued me and spoke to me. It has incredible clarity and balance over all four strings. At the same time, each string has a particular character, and the sound has an fascinating core. It has a unique sound.'
The violinist purchased the Bergonzi from J.&A. Beare with the help of the Pittsburgh Symphony Orchestra.