The £1.38m instrument was taken from a sandwich bar at London's Euston Station in 2010 and recovered in 2013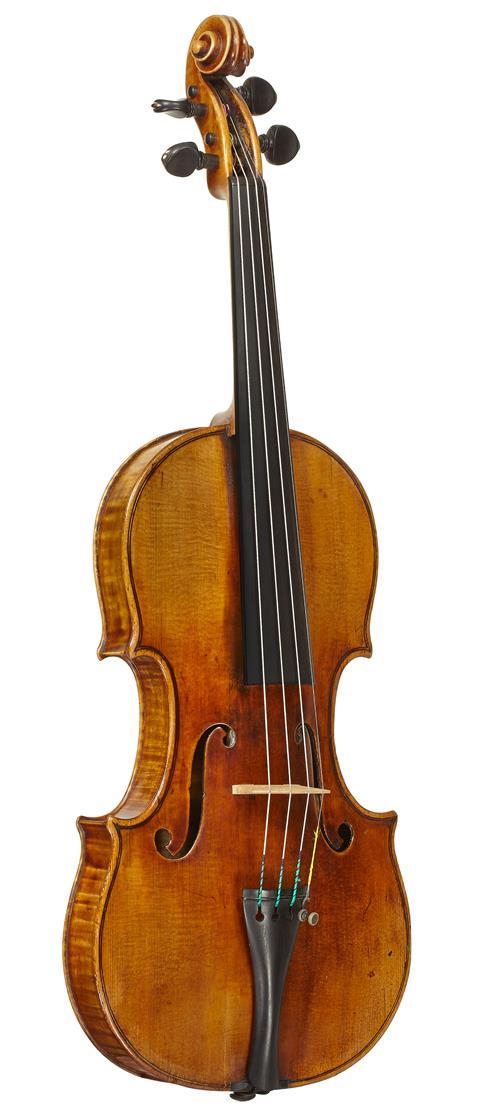 South Korean-born violinist Min-Jin Kym is to write a memoir called 'Gone' about the theft of her 1696 Stradivarius (pictured) from a Pret a Manger sandwich bar in London's Euston Station in November 2010 - and its recovery by British Transport Police in July 2013.
The 'major literary memoir of love, loss and redemption' is to be published by Viking Press in spring 2017 and will tell the story of Kym's search for her 'soul mate - the perfect violin that would…speak for her', and her subsequent struggles when dealing with its loss.
'The whole of Penguin General – and much of the publishing world – has been awestruck by Min Kym's story,' Viking publisher Joel Rickett told The Bookseller. 'Most riveting is the intense bond a great artist forges with their "one† true instrument. When they are severed the shock is impossibly traumatic. There's a dark strand of betrayal here too. Yet Min's journey is ultimately a story of hope and faith, a journey back to music.'
The theft of the 1696 Strad, which at the time of its disappearance was valued at £1.2m, attracted worldwide media coverage, prompting a police investigation that lasted over two-and-a-half years and involving leads across Europe. Kym, who acquired another Stradivarius after the theft, sold her original instrument through the Tarisio auction house several months after its recovery for £1.385m.
Photo: Tarisio