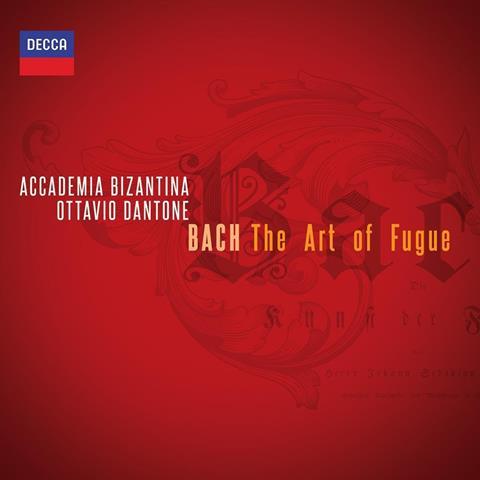 The Strad Issue: January 2019
Description: An enjoyable and engaging take on Bach's artful mystery
Musicians: Accademia Bizantina/Ottavio Dantone (harpsichord) Stefano Demicheli (organ)
Works: BACH The Art of Fugue BWV1080
Catalogue Number: DECCA 483 2329
How The Art of Fugue should be played, or whether it was meant to be played at all, has been a subject of debate pretty much since it was first published. A second, more practical question is how it can be done well, and the period ensemble Accademia Bizantina has arrived at one good answer.
Their mixture of solo strings, harpsichord and organ, together and separately, provides clarity of counterpoint, melodic expression and tonal variety. The strings play the first contrapunctus with beautifully modulated phrasing, full of ebb and flow, with the odd dab of vibrato adding colour.
The second and third contrapuncti are played by harpsichord and organ respectively, the one bright-toned, the other pleasantly solemn.
The strings return for the fourth contrapunctus, which gets quite feisty, with clipped crotchet up-beats and crescendos through its long lines. In the sixth contrapunctus, 'im Stile francese', strings and harpsichord together produce stylish playing, with dotted quavers cut short, giving air before the semiquavers – all on the verge of being double dotted – and the demisemiquaver gruppettos swift and dry.
The strings clip along at two in the bar in the ninth contrapunctus, and dance in the eleventh. This is fine, engaging playing throughout, aided by a clear recording.
TIM HOMFRAY