The soloist describes his recent experience filling in for Christian Tetzlaff at LA's Walt Disney Concert Hall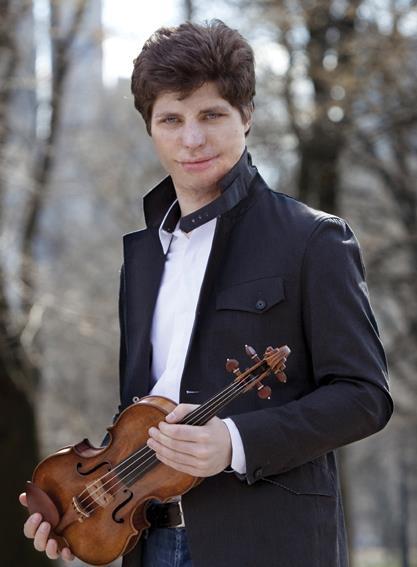 Last week I was in Dallas packing my bag after a recital when the phone rang: the Los Angeles Philharmonic needed a violinist to fill a cancellation by Christian Tetzlaff; Edo de Waart was to be the conductor; rehearsals would start in three days.
When getting a call like this, I feel a rush of excitement quickly followed by many questions. Will the travel be a problem? What about the repertoire ? is there enough time for me to prepare? I quickly sent a list of works I could get ready in this short amount of time. We settled on the Beethoven Concerto. I had already played several times with the Los Angeles Philharmonic in the summer at the Hollywood Bowl, but never in a subscription series, and I couldn't think of any piece with which I'd rather make my Walt Disney Concert Hall debut!
Most orchestras and presenters plan their concert schedules years in advance. After the initial excitement of getting an invitation there's a very long wait until the concert finally happens. In contrast, cancellations are refreshingly fast. The call comes, I accept, and a few days later it's already over and I wonder whether it was all just a dream!
One day in July 2010 I was in New York, on my way to the airport to fly to Italy for a holiday. On the way, my manager called me and told me about a cancellation in Vail, Colorado, for a Mendelssohn Concerto with the New York Philharmonic in three days! I said 'yes' ? I had a good feeling about the state of my Mendelssohn ? and having arrived at the airport, immediately took a taxi back home and flew to Colorado the next day. It was a great turning point for my career, and the start of a great friendship with that orchestra, who have since invited me back three times.
Many careers have been started or propelled by cancellations, but it's also very important to know when to say no to an offer. A bad performance can do great harm to one's reputation. I once declined filling a cancellation with a major orchestra because there was only about 30 hours' notice ? hardly more than one day, much of which would have been spent travelling. Of course, over the next weeks, I couldn't help but think about what could have been.
For a hall seating over 2000 people, Disney Hall has quite an intimate acoustic, and even the softest sound can float all the way to the back. It's the perfect setting for the incomparably beautiful second movement of Beethoven's Concerto. I was happy to see that LA audiences aren't shy about clapping after the first movement ? I think this is entirely appropriate, and I wish it were the norm everywhere! (I'm certain Beethoven clapped in between movements…) I couldn't help but think about how good my life is, that I get to spend it playing beautiful music like this for so many people around the world.
Photo: Rosalie O'Connor
Subscribe to The Strad or download our digital edition as part of a 30-day free trial. To purchase back issues click here.