The musician performed with the orchestra from 1968 until 2014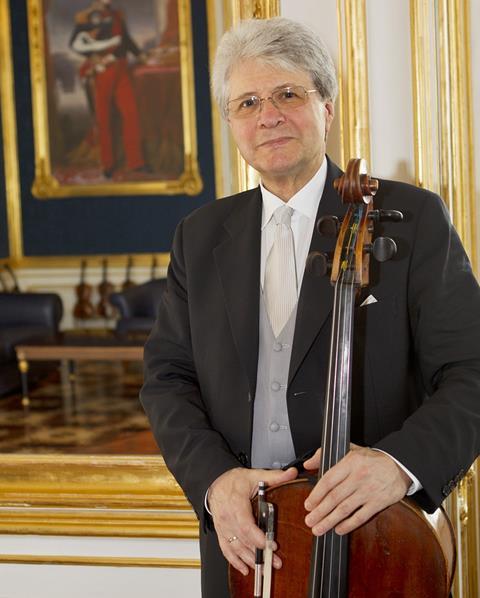 Former Vienna Philharmonic co-principal cellist Friedrich Doležal died on 20 August 2015 at the age of 68. Born on 1 August 1947, he graduated from the Vienna University of Music and Performing Arts in 1968, following study with Frieda Litschauer-Krause, Enrico Mainardi and Vladimir Orloff.
Doležal became a member of the Vienna State Opera Orchestra in 1968, and in 1973 became a fully-fledged member of the Vienna Philharmonic Orchestra, with which he continued to perform until his retirement on 1 September 2014 - also serving as a member of the Philharmonic Management Committee.
As a chamber musician Doležal performed with the Nicolai Quartet – founded by former Vienna Phil concertmaster Erich Binder – and with the Vienna Chamber Virtuosi, which later became the Vienna Octet. Following a brief period as a member of the Vienna Schubert Trio with Boris Kuschnir and Claus-Christian Schuster, Doležal joined the Vienna String Quartet with Vienna Phil concertmaster Werner Hink in 1985, with which he toured and recorded extensively.
As a soloist Doležal performed with the Scottish Chamber Orchestra, Bruckner Orchestra Linz, New World Symphony Orchestra under Michael Tilson Thomas, Beethoven Orchestra Bonn, Prague Radio Symphony Orchestra and the Sapporo Symphony Orchestra.
The Vienna Philharmonic posted the following tribute on its Facebook page:
'We mourn the loss of our dear co-principal cellist Friedrich Doležal, whom we will always remember as a very kind, cheerful and humorous colleague. Fritz, as we use to call him, joined the orchestra in 1968 (first as member at the Vienna State Opera Orchestra, then in 1973 as member of the VPO) and retired only last year on September 1, 2014. May he rest in peace.'