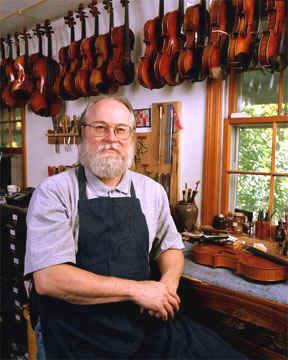 American instrument dealer Charles Magby was arrested on 23 August on charges of first-degree larceny. According to police in Guilford, Connecticut, several complaints have been made against the 63-year-old owner of Charles H. Magby Fine Violins Ltd, regarding his selling of high-end custom instruments, including violins, cellos, bows, on consignment. The firm, has been operating in Guilford for 37 years, and also runs a New York office.

A statement from Guilford Police said, 'This agency currently has several active investigations regarding Mr. Magby and his business.' The value of the instruments in the cases under investigation ranges from $3,000 to more than $100,000. Police are also appealing for people to come forward if they 'believe they may have been a victim of Magby's business dealings'.

The charges stem from two complaints made in 2012 and August 2013, which both allege breach of contract and seek return of instruments or payment for their sale. Magby, who was released on a $50,000 surety bond, is due to appear in court on 3 September. He opened the business in Guilford in 1976. As well as selling high-end instruments, he rents and sells student instruments for beginner players. A message left at Fine Violins Ltd was not immediately returned.

Subscribe to The Strad or download our digital edition as part of a 30-day free trial.

Photo: http://fineviolinsltd.com