Pioneering pedagogue Paul Rolland formulated a groundbreaking approach to string teaching through his University of Illinois String Research Project in the late 1960s. Charlotte Smith investigates the legacy of his findings, 40 years after his death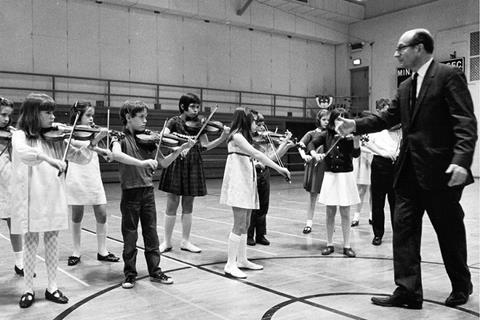 This is an extract of a longer article in The Strad's November 2018 issue. To read in full, download the magazine now on desktop computer or via the The Strad App, or buy the print edition
It was when he arrived at the University of Illinois in 1945 that Rolland seriously began to make his mark, working consistently to promote the institution's programme of string education and performance. As a founder (in 1946) of the American String Teachers Association (ASTA) and as founding editor of its journal, (1950–60), he wrote numerous articles and published his Basic Principles of Violin Playing in 1959.
In 1966, following travels to Europe during which he met an enthusiastic Menuhin and David Oistrakh, Rolland launched the five-year government-funded University of Illinois String Research Project, which was documented in his most famous text, The Teaching of Action in String Playing (Urbana, 1974), co-authored by Marla Mutschler. This was supplemented by a series of 17 educational films, which demonstrated his methods in practice.
The purpose of the project, as he outlined in its proposal, was 'to develop a course of study which will systematically present the requirements necessary to establish tension-free and natural playing movements, good tone production and a firm basic technique for the string student' within the first two years of study.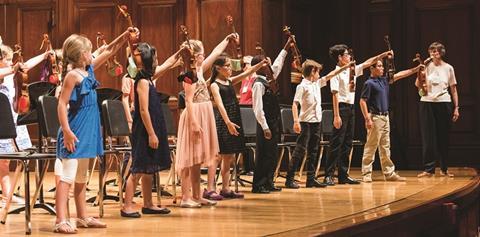 Students at the 2017 Paul Rolland String Pedagogy Workshop and String Camp, held at the University of Illinois, practise the 'Statue of Liberty' exercise to encourage natural violin hold – led by Rolland expert Nancy Kredel
Through the examination of every muscle and movement, he devised what he termed 'good motion patterns', breaking down violin technique into separate gestures and games that emphasised healthy posture and comfortable instrument and bow hold. Crucially, he believed that every student is capable of learning from the outset such skills as shifting, vibrato and spiccato, if they are presented simply.
Even those who encountered Rolland at university level describe his important impact on their playing. Violist Nancy Kredel, who attended the University of Illinois as a graduate from 1965 to 1968, remembers the value of some deceptively simple exercises, such as the 'Rebound Stroke'.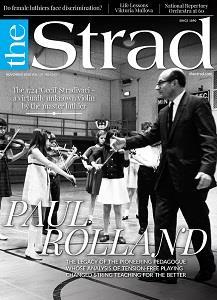 'Here you play a short open-string note near the frog, and then make a big circle with the bow, coming back to the frog,' she explains. 'Gradually, the bow strokes are lengthened until you are using the whole bow, but always the motions are large and generous.
'Paul was very big on bilateral motion, where you start at the frog and, as you move towards the tip, your weight shifts slightly to the left, so that the motion of your bow arm is balanced, making the tone freer. My first reaction was that I had no idea it could be so comfortable to play my instrument.'
To read the full article in The Strad's November 2018 issue, download the magazine now on desktop computer or via the The Strad App, or buy the print edition