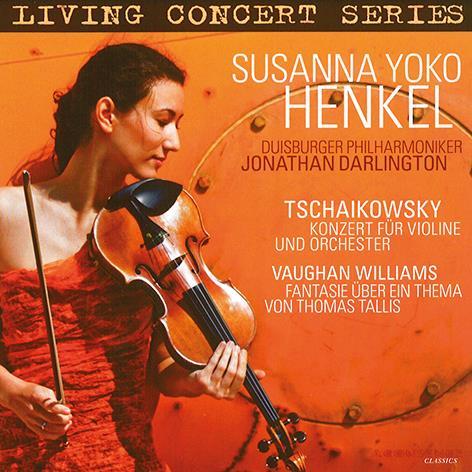 The Strad Issue: January 2012
Description: A well-paced account of a favourite concerto
Musicians: Susanna Yoko Henkel (violin) Duisburg Philharmonic Orchestra/Jonathan Darlington
Composer: Tchaikovsky, Vaughan Williams
With so many of today's young firebrands driving through Tchaikovsky's Violin Concerto at express speed, it is good to find Susanna Yoko Henkel presenting a performance that reminds one of the musical integrity of David Oistrakh. Tempos in the outer movements have enough urgency to offer excitement but not a sense of undue hurry, and if she does adopt a wide selection of speeds in the finale, the feeling of spontaneity in this concert performance is welcome.
Henkel produces an exceptionally pure tone and almost spotless intonation, and her unaffected and disarmingly simplistic approach to the central Adagio is particularly rewarding. The customary first-movement cadenza is played without exaggeration, but throughout she uses her dynamic range to project into the audience, thus rather missing out on the subtleties of some of the quieter moments.
In the studio there would have been retakes of orchestral articulation that at times is less than clean, and the amalgamation of two performances probably accounts for unexpected changes of tempo. Timpani are rather overdone in the finale, though the sound is well balanced and gives a realistic concert-hall ambience.
The orchestra and British conductor Jonathan Darlington add a warm account of Vaughan Williams's Tallis Fantasia, a rather curious coupling taken from a different concert.



DAVID DENTON