Short but sweet: a convincing completion of an unfinished work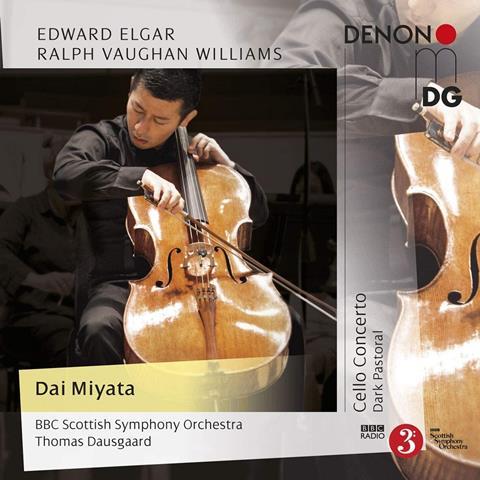 The Strad Issue: November 2020
Description: Short but sweet: a convincing completion of an unfinished work
Musicians: Dai Miyata (cello) BBC Scottish Symphony Orchestra/Thomas Dausgaard
Works: Elgar: Cello Concerto. Vaughan Williams/Matthews: Dark Pastoral
Catalogue number: Denon MDG 650 2181-2
If this disc appears to short-change the listener in terms of recorded minutes (just under 40), its emotional weight more than makes up for this. Japanese cellist Dai Miyata, winner of the 2009 Rostropovich Competition, wears his heart on his sleeve in these two English works, playing with passion and assurance.
Dark Pastoral, premiered at the 2007 Proms, is David Matthews's completion of the slow movement of a concerto that Vaughan Williams started for Casals in the 1940s. Although only one-third Vaughan Williams, it is entirely convincingly in the composer's style. Miyata plays with a loving and instinctive understanding of the music, using a fast vibrato to produce a very sweet sound high on his 1698 'Marquis de Cholmondeley' Stradivari. The balance between the warm sound of the orchestral strings and Miyata's yearning, elegiac tones is impeccable.
Balance is not quite so perfect in their lyrical, Romantic interpretation of Elgar's Concerto. At climactic moments the close recording of the solo cello means you hear breathing and rasping of horsehair on string, while the orchestral accompaniment is at times too heavy under pianissimo cello notes. However, the many flashes of insight and the impressive sudden hushes as solo and orchestra suddenly dip as one still make this a performance well worth hearing.
JANET BANKS