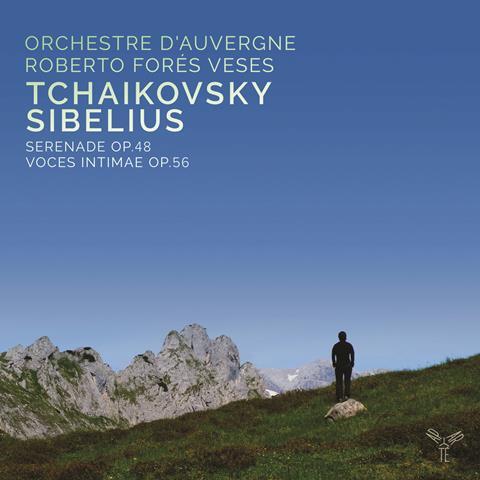 The Strad Issue: May 2017
Description: Delicious moments in the 'boosted' string quartet sound
Musicians: Orchestra of the Auvergne/Roberto Forés Veses APARTE AP139
Composer: Tchaikovsky, Sibelius
Catalogue Number: APARTE AP139
In an age when Sibelius's op.56 String Quartet is so often played without anything like the intimacy its title speaks of, you wouldn't think the piece warranted 'up-scoring' into a conducted chamber symphony. But this recording from a relatively little-known string orchestra is undoubtedly persuasive. Problems first: the slow movement of the Sibelius is a dud. As in the equivalent movement in the Violin Concerto, some players seem reluctant to take full note of the 'Adagio di molto' marking and the music's sense of tenacity is lost – as it is here with speeds and textures that render the bottom line (augmented with basses) perfunctory and banal. Apart from that, with a few exceptions (some pedantic over-articulating in the Allegretto of the Sibelius) the performance is a delight. Ensemble from the strings of the Orchestra of the Auvergne is as tight as can be imagined – supple in the Sibelius's opening Andante and beautifully voiced in the work's various static chords. The feeling is certainly 'augmented quartet' rather than 'downsized orchestra'. That textured, woody string sound is delicious in an articulate performance of Tchaikovsky's Serenade for Strings that reveals all the music's moving parts (pizzicatos included) and is as graceful in the second-movement waltz as it is introspective (and yes, intimate) and bushy-tailed in the finale. The close but clear sound does all those efforts a service.
Andrew Mellor